From Vietnam To The World: The Artisanal Chocolate Brand That Made The World Take Notice Of Vietnamese Cacao
In conversation with Jason Laurent from Marou Chocolates About Vietnam's Cacao Scene
Share this exclusive content from Saladplate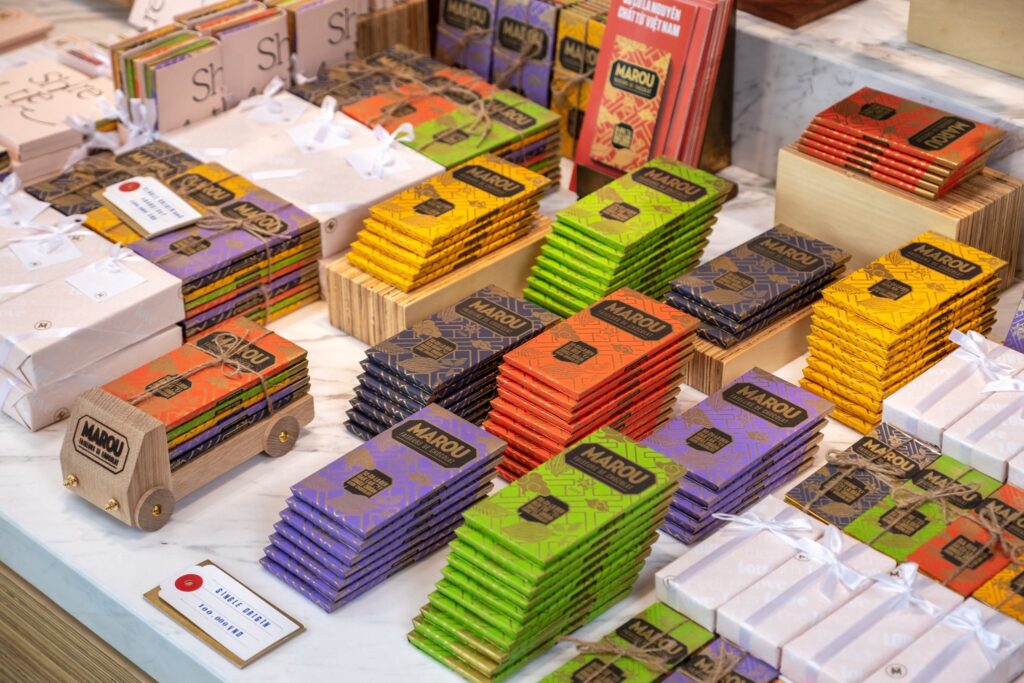 Photo Credit: Marou Chocolates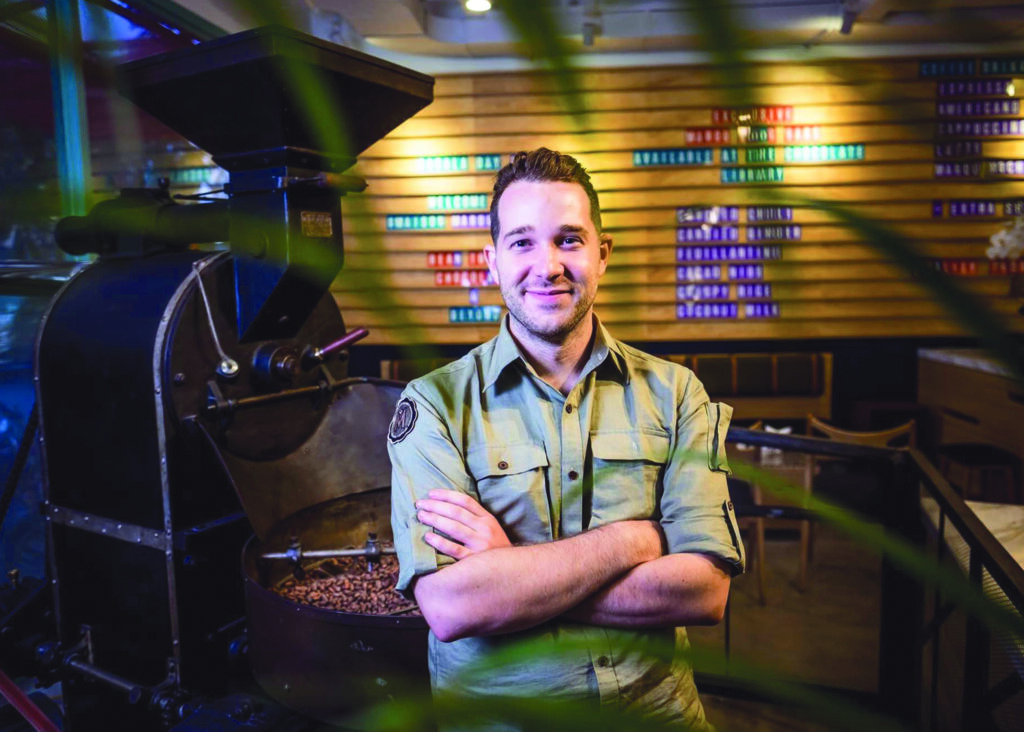 Jason Laurent, General Manager of Maison Marou | Photo Credit: Marou Chocolates
Q: Vietnam isn't known for chocolate so what sets Marou Chocolates apart in terms of the cacao used and the flavour profile?
A: Vietnamese cacao is kind of a hidden gem in the chocolate world. People's minds are blown that we grow and make chocolate in Vietnam. For Marou, our secret ingredient is the quality of the cacao beans, and the close relationship we maintain with our farmers (many of whom have been with us since Marou started) which allows us to buy the best beans available in Vietnam and create some of the best chocolate. We also have a lot of added flavours that are uniquely Vietnamese like Pho, Pho Spice and Ca Phe Sua (Cà Phê Sữa) which you don't expect to find in a chocolate bar.
Q: Could you share more about your relationship with Vietnam's cacao farmers and the growth of the cacao industry?
A: While Vietnamese cacao is still a niche raw material, people are discovering it, and talking about it and more brands outside of Vietnam are exporting the beans and making chocolate with it. When Marou was founded 10 years ago, cacao in Vietnam was still very much a new phenomenon and honestly one of our struggles has been to get more cacao trees planted in the ground. That and to be able to grow our farmer network and work closely with them is something that took intention and effort but it continues to be a success which we're really happy about.
Q: How does Marou Chocolates ensure sustainability while experiencing such growth?
A: We made a few key decisions in the beginning. For example, our chocolate packaging has always been plastic free and our wrappers are still to this day screen printed by hand. We don't use plastic straws, we never package any of our cakes or takeaway cookies in plastic, and we use paper or wax paper for everything. We also have many initiatives working with our farmers like sending back cacao husks so the farmer can compost that down their gardens. While we're a chocolate manufacturer, because we work so closely with our farmers we almost have the soul of an agriculture company. Having that close connection to the trees, the farms and the land, it's easy for us to see how our actions can impact the environment.
Q: What's next for both Marou Chocolates and Maison Marou? What are the priorities going forward?
A: It's multifaceted. We are working on getting more cacao trees planted in the ground. I think we got something north of 30,000 trees planted in 2021. We're working to develop new and younger farmers, getting new cacao trees planted in the ground so that we can grow the brand and make more chocolate. We're also looking at new chocolate products that appeal to a wider range like the Ca Phe Sua (Cà Phê Sữa), Popped Rice and Candied Ginger and of course opening new Maison Marou stores to connect more with the Vietnamese population.
With a focus on quality, creativity and innovation, Marou Chocolates' passion for cacao and commitment to growing the local industry will undoubtedly be the driving force behind their success – and the growth of Vietnamese chocolate globally.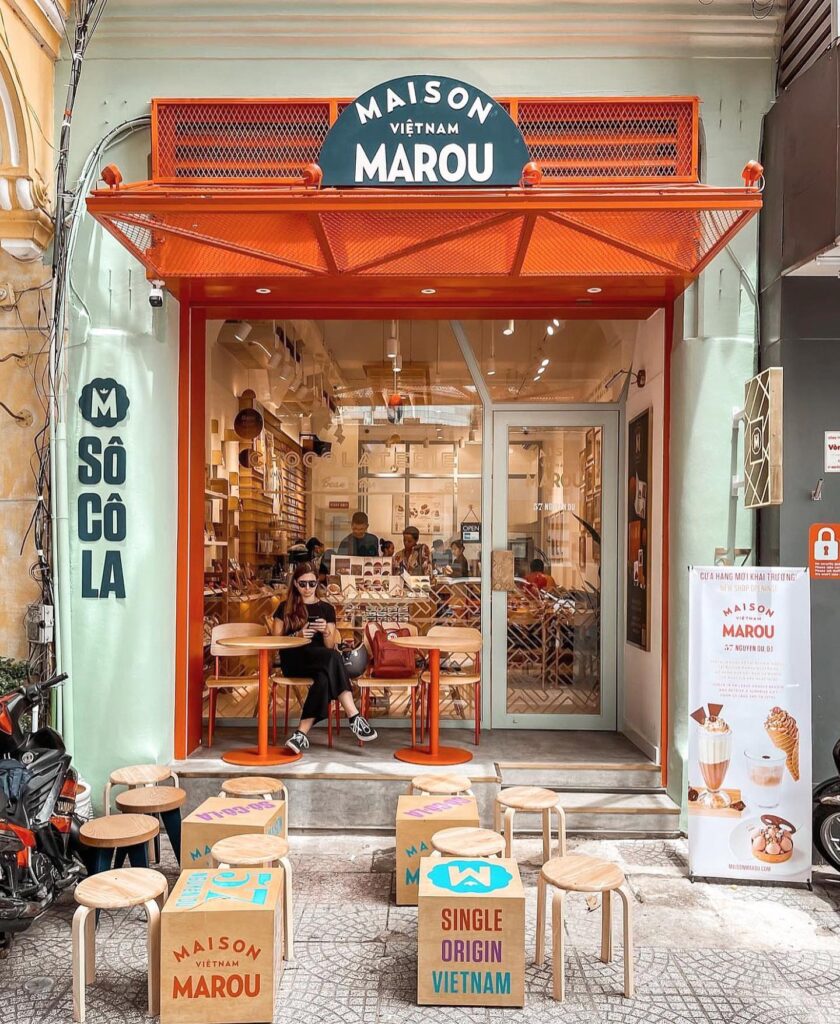 Photo Credit: Marou Chocolates
Author: Charlene Fang
Charlene Fang is a US-based writer, editor and content strategist. Originally from Singapore, she writes for lifestyle and travel publications such as Condé Nast Traveler, AFAR, Forbes Travel Guide and Louis Vuitton Guides and was previously an editor at CNNGO and Time Out. View her portfolio at www.charlenefang.co