Why isn't there a globally-recognised high-quality Chinese tea brand from China?
Serial Entrepreneur Xia Zheng's Ksana Cha is here to change that!
Share this exclusive content from Saladplate
Photo caption: Ksana Cha: Cultivating a high-quality Chinese tea brand for the world's tea lovers, founded by Chinese entrepreneur Xia Zheng
Photo credit: Ksana Cha
There is little doubt that tea is an integral part of Chinese culture. Studies by Statista Market Insights show that revenue in the tea market in China amounted to US$49.75bn (357.8bn RMB) in 2023 and the market is expected to grow annually by 4.99% (Compound Annual Growth Rate 2023-2028).
Yet, if we were asked to name some Chinese tea brands (by tea, we would refer to loose-leaf tea or tea bags), it would be challenging to come up with an immediate answer.
To Chinese serial entrepreneur Xia Zheng, this is a void waiting to be filled.
Xia, former VP of AFU essential oils, a billion-dollar consumer brand, cites two main hindrances to building a top Chinese tea brand. Firstly, traditional Chinese loose-leaf tea is an artisanal non-standard product, making consistency challenging due to factors like supply levels, quality variations from each year's batch of leaves, and limited mechanization and industrialization. Secondly, despite the growth of e-commerce, the traditional tea industry's e-commerce penetration rate remains below 10% due to low efficiency in matching people with their preferred tea varieties, akin to going on a blind date, necessitating tea novices to explore multiple types before finding their preferred flavor.
In 2021, Xia, who majored in history, founded the modern Chinese tea brand Yi Nian Cao Mu Zhong (一念草木中, literally translated as "a single thought, to be within the grass and the trees"). The company name in English is Ksana Cha (hereinafter referred to as Ksana). Ksana is Sanskrit for the smallest possible moment in time: an instant.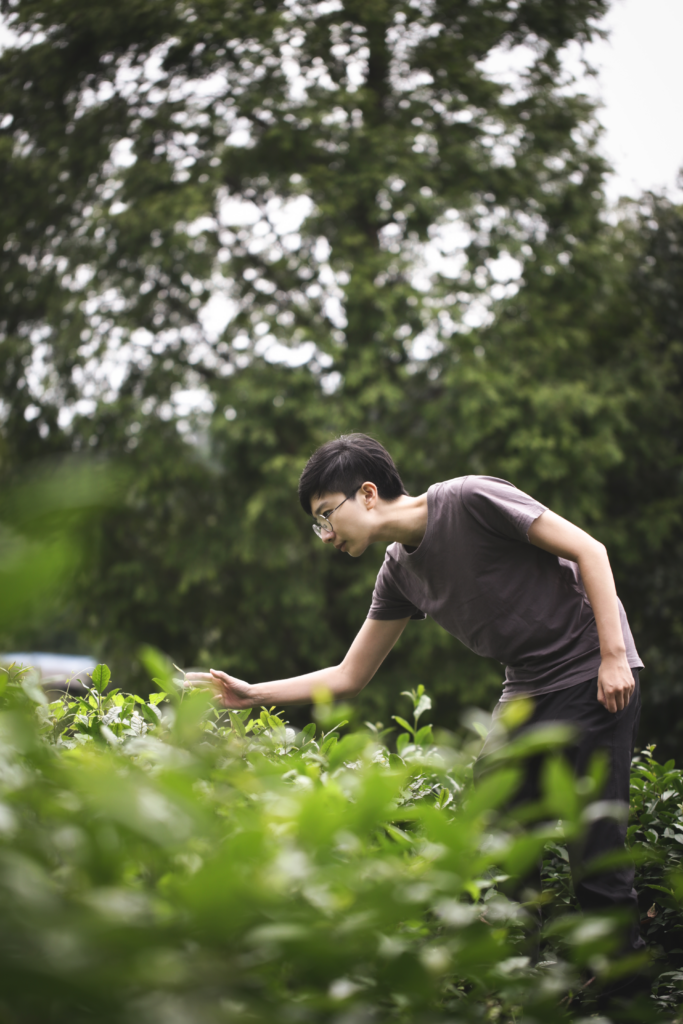 Photo caption: Xia Zheng, founder of Ksana Cha | Photo credit: Ksana Cha
"For me, tea is a mission. I belong to the generation of the mobile Internet. Our mission is to encourage more young tea lovers to explore the world of tea. In our eyes, tea is not an object, but a subject. We respect both people and tea. We regard tea as a living thing. We respect and appreciate the nature of tea, and we do not use any additives or flavouring in our tea," says Xia.
This dedication to product quality did not go unnoticed. In Q1 2022, Ksana announced that it has completed two rounds of financing, with a cumulative amount of tens of millions of RMB. This Pre-A round of financing was exclusively invested by IDG Capital. Prior to this, the company also received an angel round of financing invested by Zesheng Capital.
With Ksana, the dynamic founder and CEO wants to bring some clarity to consumers and build a trusted brand that offers quality tea for all who enjoy Chinese tea. Sales channels are concentrated on e-commerce platforms such as Tmall and social media platforms such as WeChat.
In the first two years of the brand's establishment, most of their time was spent ensuring product quality and communicating with consumers.
"Marketing and financing weren't our main focus then. Instead, we conducted 30,000 consumer tastings—an extraordinary feat for a startup brand anywhere in the world," says Xia." Consumers paid to try the tea, submitted reviews, and we refunded their money. "Last year, we refunded a total of 5 million RMB, and the majority reordered after the refund—an affirmation of our quality. Low-ranked teas are replaced through flavor optimization, maintaining a continuous cycle". Xia notes that many customers expressed their surprise at getting money back, a first for most after ten years of online shopping. This practice demonstrates Ksana's absolute confidence in its quality. Currently, Ksana offers 80 SKUs, covering six major tea categories. XIA anticipates sales exceeding 60 million RMB in 2023.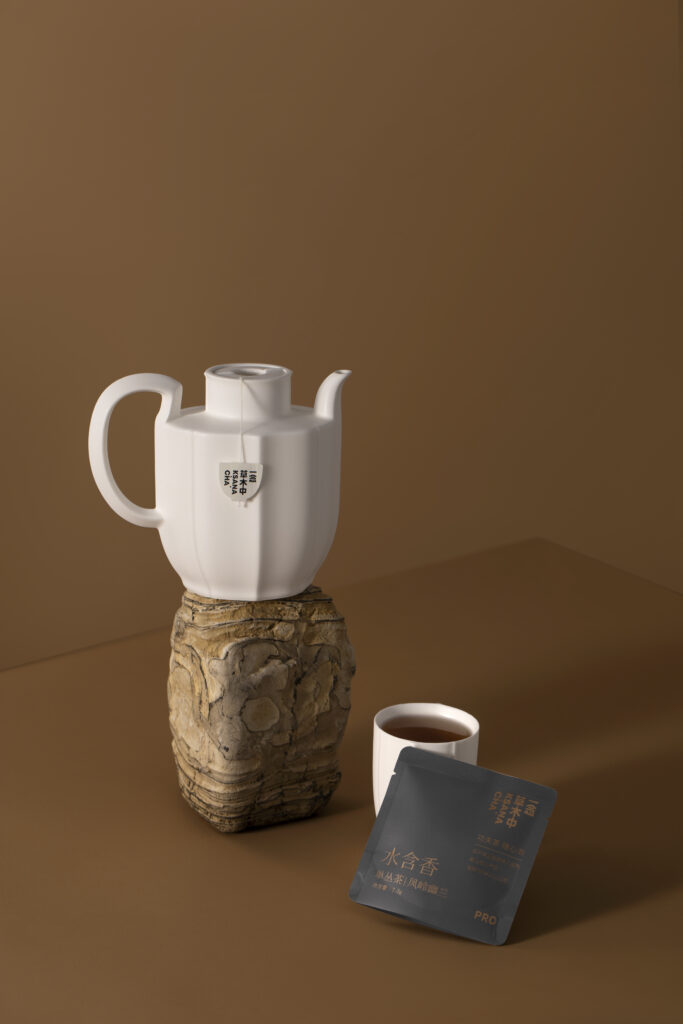 As for the issue of standardisation, Xia conveys that when complex flavours are concerned, such as AOC wines, or single malt whiskey, it is difficult to standardise. The same goes for high-grade tea.
"With Ksana, our focus is on achieving high-level standardization. Through sensory evaluation, we extract volatile aromatic substances from tea to study and anchor signature flavors. For instance, our Guangdong oolong, "Shui Han Xiang (水含香)," boasts a caramelized peach flavor, while the Taiwanese oolong, "Qing Yu (青玉)," offers the distinctive taste of green-skinned peaches. Despite the inherent variations between tea leaves, we work diligently to control these differences to a point where it becomes challenging for mass consumers to discern, while ensuring the recognizable presence of our signature flavors" Xia explains.
Advocating that Chinese tea can be integrated into modern urban life and accompany consumers at work and at home, Ksana's product line is divided into entry, advanced, and high-end – selected from various specialty tea producing areas in China and supervised by intangible cultural heritage masters. At the entry level, they have tea bags (suitable for both the hot and cold brew methods), which is a convenient form for drinking tea (prices start from 69.90 RMB for 10 bags of 2.5g).
"Just because it is in a tea bag does not mean sub-par tea leaves should be used. " says Xia, emphasizing that Ksana fundamentally believes in delivering quality. "We like to think of tea bags as a different 'way' to enjoy tea rather than a different 'category' of tea, more like convenience vs a sense of ceremony."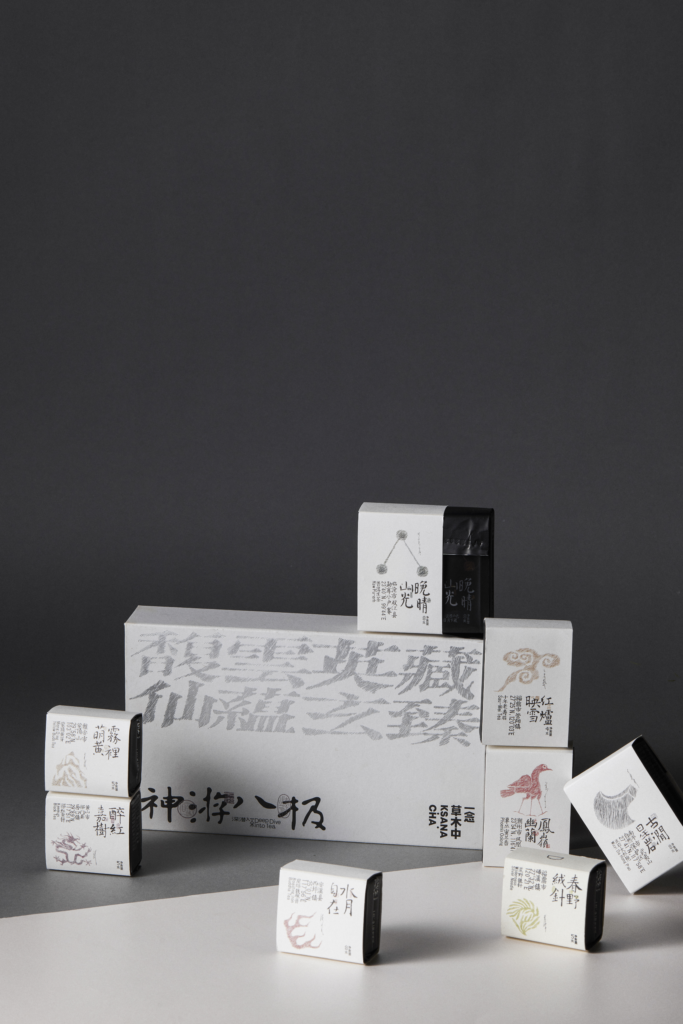 Photo caption: The Shenyou Baji gift box from Ksana Cha | Photo credit: Ksana Cha

The company also developed 'Shenyou Baji', an elegant gift box of loose leaf teas that offers a sample deep-dive into 8 varieties from top tea producing regions (priced at 298 RMB per box). This gift box aims to help customers taste and explore key varieties of premium Chinese tea (Oolong teas, White tea and Yellow tea, Pu-Er tea) and give an idea of the teas' character; a yardstick of sorts, to the mind-boggling world of Chinese tea. It was launched in July 2021 and has sold more than 30,000 pieces as of Q2 2023.
As Ksana celebrates its second birthday in 2023, what's next?
Moving forward, Xia says, the company aims to gain more online presence within China as part of their omni-channel strategy, and they will start to plan for their first offline store. Expansion overseas may also be on the cards.
"Ksana's greatest wish is to have a new generation to understand the Chinese tea more intuitively through us," Xia shares, "We want to make tea that everyone can drink every day. We hope that there will be no distance between Chinese tea and consumers."
Author: Xie Huiqun
Xie Huiqun is a bilingual writer. Her work has appeared in various print and online media titles, including The Business Times, Zaobao (早报), The Peak, ICON (风华), epicure, SPH Digital and Michelin Guide Digital. She is currently based in Beijing.