5 Ways Restaurants Can Do More When It Comes to Implementing Sustainable Practices
As significant contributors in the food and beverage (F&B) sector in Asia, eateries possess the remarkable potential to propel beneficial transformations by being eco-friendly.
Share this exclusive content from Saladplate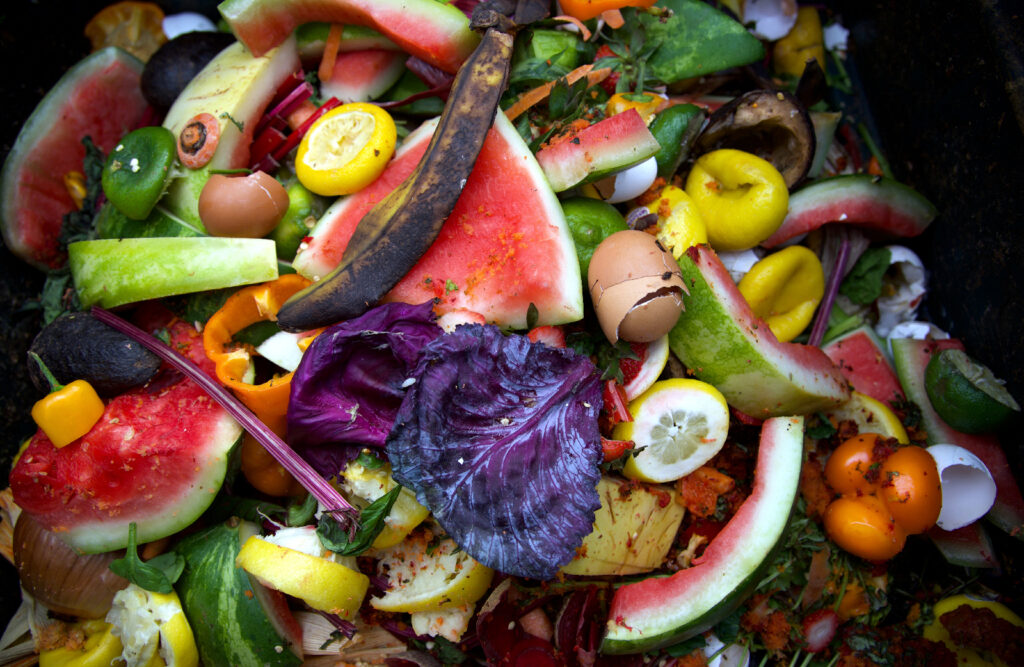 Did you know that Asia is responsible for nearly 50% of the world's food waste | Photo Credit: Shutterstock
Sustainability has become vital in the Asian food industry and is no longer just a buzzword. According to the Food and Agriculture Organization of the United Nations (FAO), Asia is responsible for nearly 50% of the world's total food waste. With over 250 million tons of food wasted annually, amounting to economic losses exceeding $170 billion, immediate action is required, and every step counts.
Restaurants, as key players in the food and beverage (F&B) industry, have a tremendous opportunity to drive positive change in Asia.
Here are 5 ways in which restaurants can truly walk the talk when it comes to being more sustainable. Steps that go beyond the optical practices of banning single-use plastics and are a deep dive into a more conscious way to serve, eat and operate.
1.  Low-waste Kitchens
Using less is universally acknowledged as a more sustainable approach than reusing and recycling. In restaurant operations, achieving this involves implementing an efficient inventory management system with services like EPOS and Sapaad that ensure minimal food waste, and optimal use of raw materials. To go the extra mile, follow the example of restaurants that minimise waste by repurposing scraps such as Hong Kong's legendary farm-to-fork Roganic, where even leftover pineapple cores and lemon skins are used to create their signature tepache (Mexican lemonade infused with pineapple) and pea pods are repurposed into refreshing cocktails. Similarly, at Taipei's Mume, among the many low-waste practices that have won them numerous sustainability awards, is giving vegetable trimmings a second life by dehydrating them for use in other dishes.
2.  Optimal Water Use
Cutting down on water usage is not only better for the environment, it also reduces operational costs. Heidi Spurrell of Future Green, a consultancy that supports businesses in their food sustainability journey, encourages members to switch to filtration systems, which may incur an initially high cost but it "achieves a return on investment within a month, eliminating the need for single-use plastic bottles, and reducing waste disposal." An example is the Nordaq system that enables converting tap water into high-quality filtered water to be produced on-site and served in reusable glass bottles — doing away with the need for plastics, storage and transport. Interestingly, the world's first significant-scale Nordaq water bottling plant is now located at the Wynn Macau integrated resort, enabling the company to refill 2,000 bottles of water per hour, eliminating the consumption of 8 million plastic bottles annually.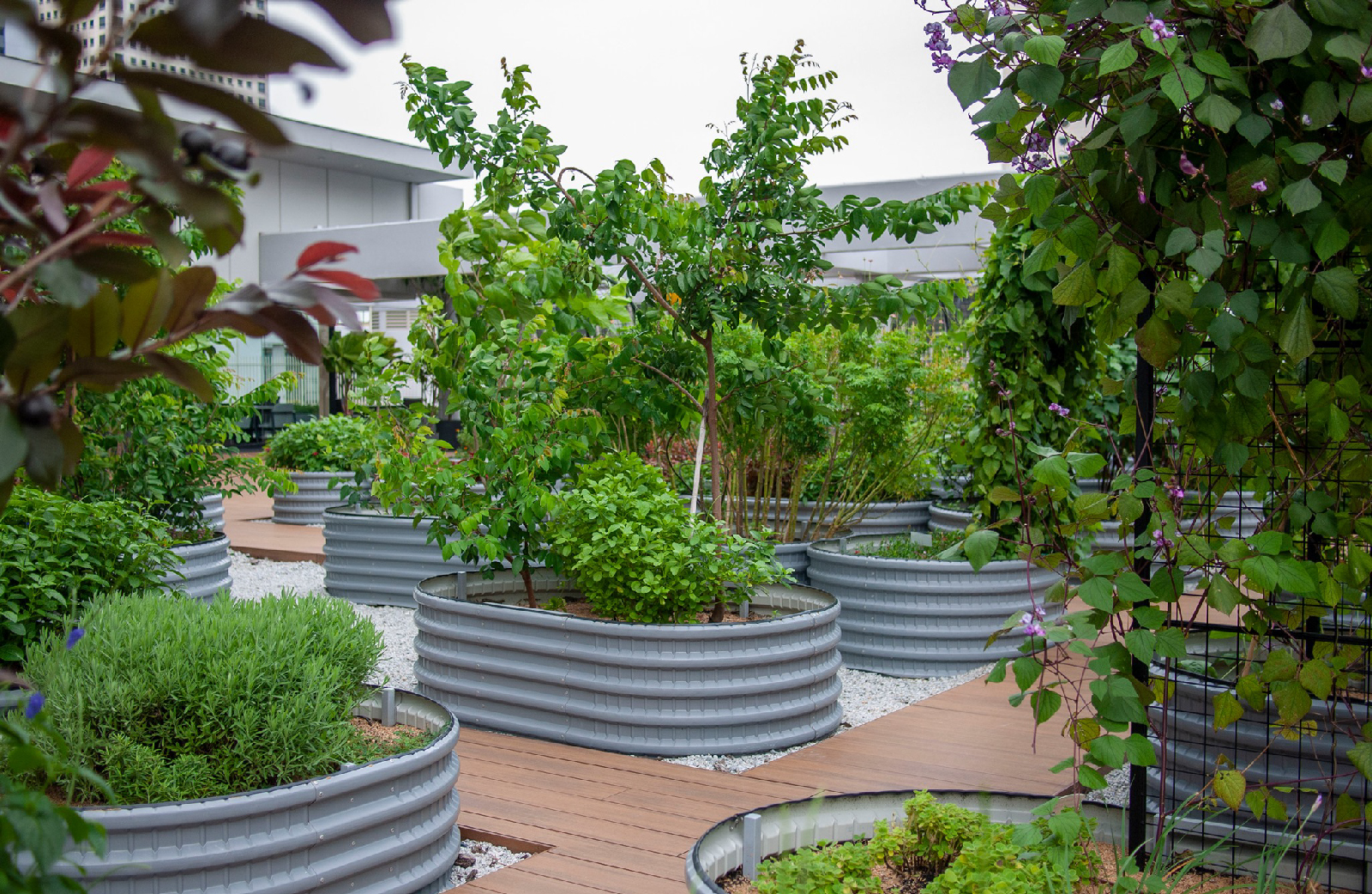 The Urban Farm at PARKROYAL COLLECTION Marina Bay is one of the largest rooftop urban farms in Singapore's Central Business District and is home to more than 60 varieties of edible herbs, flowers, fruits and vegetables. Photo Credit: Edible Garden City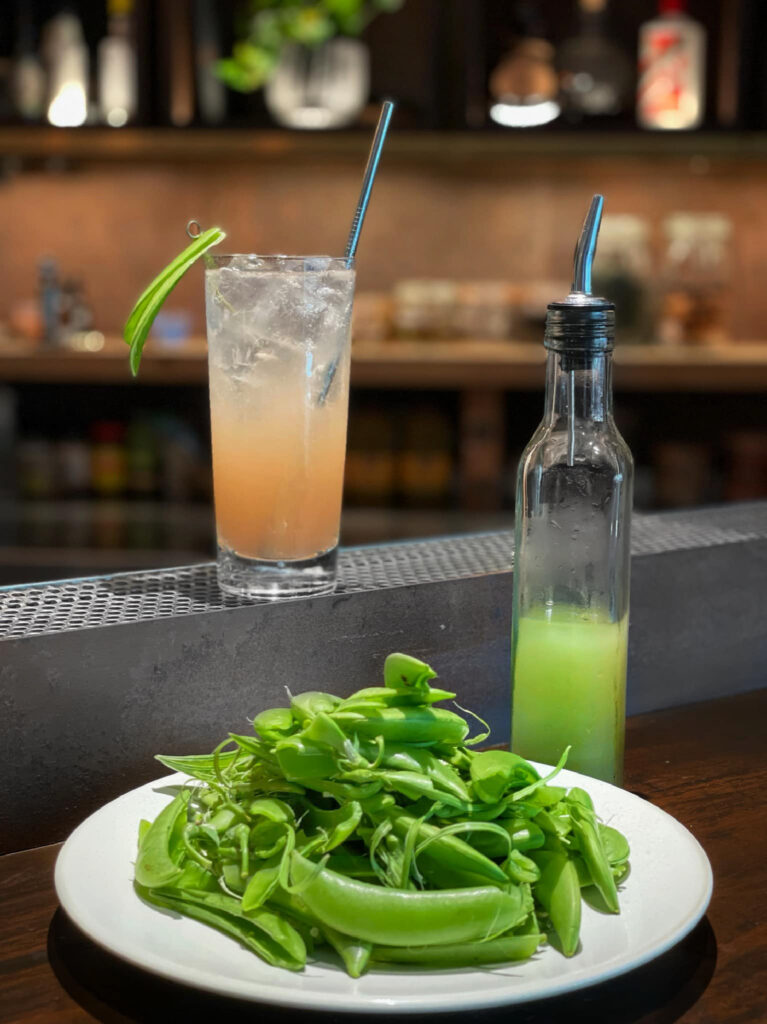 Leftover pea pods are repurposed into a cocktail by Roganic's creative bartenders | Photo Credit: Roganic, Hong Kong
3. Sourcing Local, Seasonal and Sustainable
Consciously sourcing restaurant ingredients encompasses various practices, including providing more plant-based options and selecting local, seasonal ingredients to reduce one's carbon footprint. Certifying bodies like the Marine Stewardship Council (MSC) and Aquaculture Stewardship Council (ASC) assist in responsibly sourcing seafood. Additionally, restaurants can ensure the use of fair trade agricultural commodities like chocolate, vanilla, coffee, and tea. Then there are establishments that are committed to growing their own produce. In land-scarce Singapore, Edible Garden City advises hotels and restaurants on designing, building and maintaining gardens to produce quality, fresh and sustainable produce for their menus. Their clients include hotels like PARKROYAL Collection Marina Bay, Marina Bay Sands and restaurants such as Open Farm Community.
4.  Eco-friendly Packaging
Possibly the most obvious sustainable practice for F&B establishments is doing away with single-use plastics for dine-in and takeaway meals. Many Asian restaurants have adopted eco-friendly packaging materials made with bamboo, paper and even cassava. In 2018, all KFC outlets in Singapore banned plastic straws and gradually Burger King, Starbucks and McDonald's followed suit. While that is a small step for these large chains, it results in huge volumes of plastic saved from going into landfills.
Future Green advises their members to switch to compostable cling film and then there are those that go without it altogether. At Melbourne, fine dining restaurant Stokehouse, cling film is banned and "meat is tied with string rather than wrapped in clingfilm and the fish fillets portioned in paper rather than plastic containers".
Investing in energy-efficient equipment or renewable energy sources may have higher upfront costs, but can lead to substantial savings on energy bills over time. Energy efficiency can be as simple as investing in quality appliances, installing motion-sensor activated lighting, as well as smart thermostats that conserve energy. However, restaurants can also showcase their commitment to sustainability by being purpose-built to optimally use electricity and available resources. Stokehouse, which is housed by the beach features a geothermal-hybrid system to heat and cool the facility, operable screens that can be opened or closed to minimise the sun glare and solar heat gain into the restaurant, as well as a 28kW solar system on the roof oriented east and west to utilize morning and evening sun, along with a 210kWh battery system for storing excess solar power which can offset peak demand, and ensure operability during grid outages.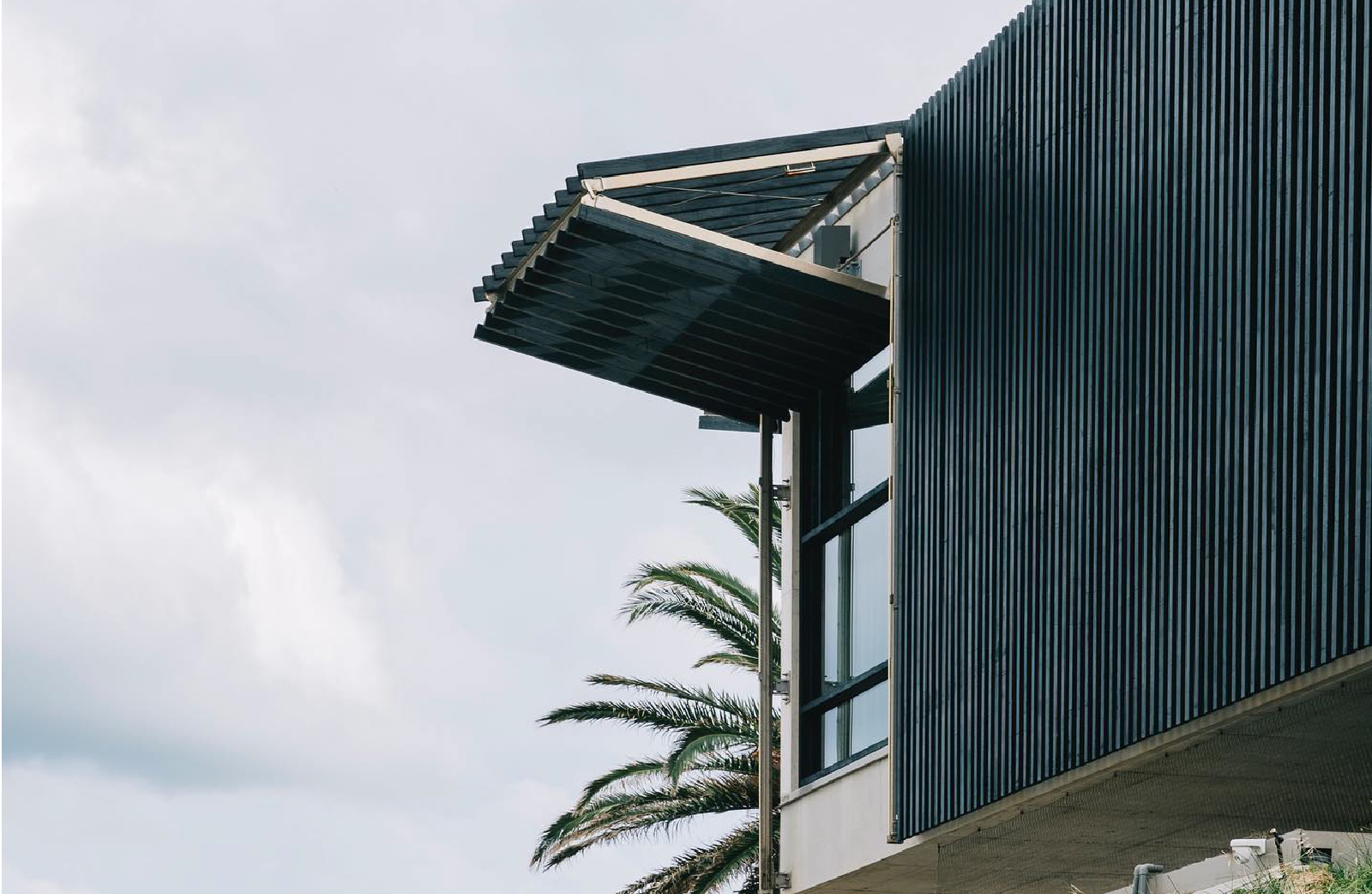 The beachside Stokehouse has been built to be sustainable, seen here are their operable screens that help to manage the sun's glare Photo credit: Stokehouse Precinct, Australia
Restaurants may be part of the impact the food system has on the environment, but they can also be part of the solution. They can reduce their carbon footprint by implementing energy-efficient measures, sourcing locally and using ingredients with lower emissions as well as minimizing food waste through composting or other methods, and promoting eco-friendly packaging and delivery options. For establishments looking to be handheld on their sustainability journey, consultancies such as Future Green even offer a three-day intensive programme called the Food Sustainability Sprint with clients that include Amber at the Landmark Mandarin Oriental standalone cafe Uma Nota in Hong Kong.
Author: Priyanka C. Agarwal
Priyanka is a writer, editor and storyteller. Her words have appeared on the print and online pages of The South China Morning Post, SilverKris, Her World, The Michelin Guide, Time Out, and more. She has also created custom content for leading brands like Sentosa, Mediacorp Special Projects, Asia's 50 Best, IKEA, and Meat and Livestock Australia. Her areas of expertise include food and drink, wellness, luxury and travel.