6 takeaways from KFC U.S. headquarters
 KFC's sharpened focus on attracting younger and more diverse customers through boneless, portable innovations is paying off, according to the restaurant's CMO Nick Chavez.
Share this exclusive content from Saladplate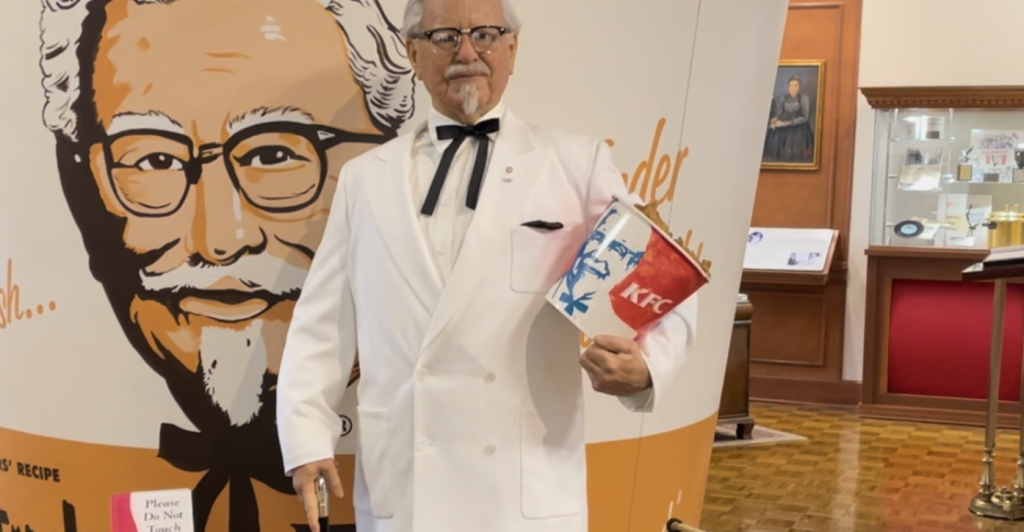 Photo courtesy of Alicia Kelso
Did you know KFC's famous "It's Finger Lickin' Good" slogan came about unintentionally? Once Colonel Harland Sanders perfected his signature blend of 11 herbs and spices and the concept took off, he enlisted franchisee Dave Harman to voice the company's TV commercials from his restaurant.
Harman, however, was unable to speak clearly following a stroke, so he recruited his restaurant manager to do the ads instead. He still wanted to appear in the commercial, so he decided to eat the chain's signature chicken in the background. Once the ad ran, a woman called the TV station complaining that Harman was licking his fingers. As the story goes, the restaurant manager responded that it was because the chicken was "finger lickin' good." It is now one of the world's most recognizable taglines, and the company is leaning into it as it ramps up its product innovation to try and appeal to new and younger guests.
"Our purpose is to serve everyone joy with Finger Lickin' Good chicken and we do that in big ways and small ways every day. Finger Lickin' Good is our standard for our food, our innovation, our service, experience, hospitality," CMO Nick Chavez said during a recent media immersion experience at KFC's U.S. headquarters in Louisville, Ky. "Really, the journey we're on as a brand is to live up to that standard."
One way the company is striving to meet that standard is by leveraging its 11 herbs and spices Original Recipe more. This became evident upon the chain's nuggets' launch in April, which marked the first time the Original Recipe was featured on a chicken product other than its signature bone-in offerings. Now, the company is testing tenders with the Original Recipe as well.
As Chavez noted, that Original Recipe is KFC's "superpower," and it could very well be the differentiator the chain needs to keep pace in an intensifying chicken category where even nontraditional players, like Taco Bell and McDonald's, are jumping in.
That was one takeaway from the immersion experience. Here are five others:
KFC's sharpened focus on attracting younger and more diverse customers through boneless, portable innovations is paying off. Chavez talked about this objective earlier this year, noting that younger demographics prefer such products over the chain's traditional bone-in chicken. To meet this shifting demand, KFC has launched not only its nuggets, but also variations of its chicken sandwich and chicken wraps. Bowls are also a bigger part of the conversation.
"We've gained share in younger demographics in terms of visitation," Chavez said. "Also, the sales mix of our boneless products has increased significantly in the past year."
Bringing in younger consumers has impacted the company's innovation strategy. As Chavez noted, younger consumers tend to have more sophisticated, adventurous palates. They're also more diverse, which has also been an intentional focus for the brand.
"We have intentionally shifted our strategy to be more inclusive in our advertising, marketing, the food we develop, and we have seen a market shift in demographics toward Black and African American customers, which is something we're proud of," Chavez said. "Also, those younger and more diverse customers have more diverse flavor palates. They are much more interested in flavor profiles with spice and heat."
That is why KFC recently launched a hot and spicy wings test, for instance, and has added more sauces to the lineup, including a buffalo ranch launch late last year. The chain currently has five dip cup sauces and two additional sauces in packs. Expect more sauce innovation from the brand moving forward.
"Younger consumers are not only diverse from a heat standpoint, but they also dip, drench and sauce everything. Everything," Chavez said. "That's why we upped our sauce game with buffalo ranch and, candidly, we still have gaps and are working to fill those."
KFC's strategy to attract younger, more diverse customers doesn't mean it's abandoning its core customers. These customers tend to be older and lower income, according to Chavez, so it's imperative to offer "exceptional value." To appeal to this demographic, the chain recently launched a new $20 Fill-Up Box, with four pieces of Original Recipe chicken, 12 nuggets, extra large fries, four biscuits and four dipping sauces.
KFC is also testing a $20 Taste of KFC offering in Florida that is heavier on the sides. Chavez said the test has gotten off to "an explosive start."
KFC is all-in on influencers. As with most companies, KFC has adjusted its marketing strategy more toward social media and streaming services to appeal to younger customers. Chavez pointed to KFC's partnership with (Colorado Buffaloes football) Coach Deion Sanders and family as an example of the powerful impact social media has.  
"Coach (Sanders) posted our social content on his channel, and it got a great reaction. His son (Colorado quarterback) Shedeur posted the same content on his channel, and it had four times the engagement," he said. "In traditional media, Coach (Sanders) is the No. 1 trending topic in all of football, not just college football, but Shedeur is driving the social conversation. It's a generational pivot that, frankly, all of us need to recognize."
To do so, KFC is now taking a social or content-first approach. The company is also investing more in its social media management, social content production and influencer relationships.
"We have absolutely pivoted our conversation from 'what's the TV ad' to 'what's the content strategy?'" Chavez said.
Finally, the spotlight has moved from the Colonel to the menu. Tarun Lal was named KFC's president in the summer of 2022, about a year after Chavez came on board. This change in leadership led to a change in the company's marketing approach; the brand known for buzzy headlines from a dizzying carousel of celebrity Colonels is now focusing its attention more toward the menu. That means more boneless innovations and Original Recipe experiments. It means more heat and sauces and globally-inspired products, like the hot and spicy wings. For now, at least, the company will stick to this path.
"Some people have asked, 'where did the celebrity Colonels go?' Or 'why aren't you doing another Colonel dating sim?' Because we want to be famous for our food, not our marketing," Chavez said. "Many of those tactics did nice things to get more people talking about KFC, but when you asked them the last time they had been to a KFC, the answer wasn't always what we wanted. We want to make KFC relevant in culture, but we want to do it in a way that heroes our food.
"We want to take the iconic, distinctive taste of KFC and make it a modern, iconic, distinctive taste of KFC."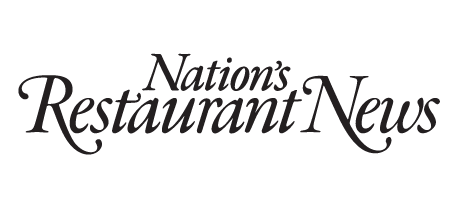 Source: Nation's Restaurant News