Giving Ayurveda A Modern Makeover For Millennial Wellness Enthusiasts
Indian brand Auric makes an ancient medical science, convenient and accessible to both consumers and natural health practitioners
Share this exclusive content from Saladplate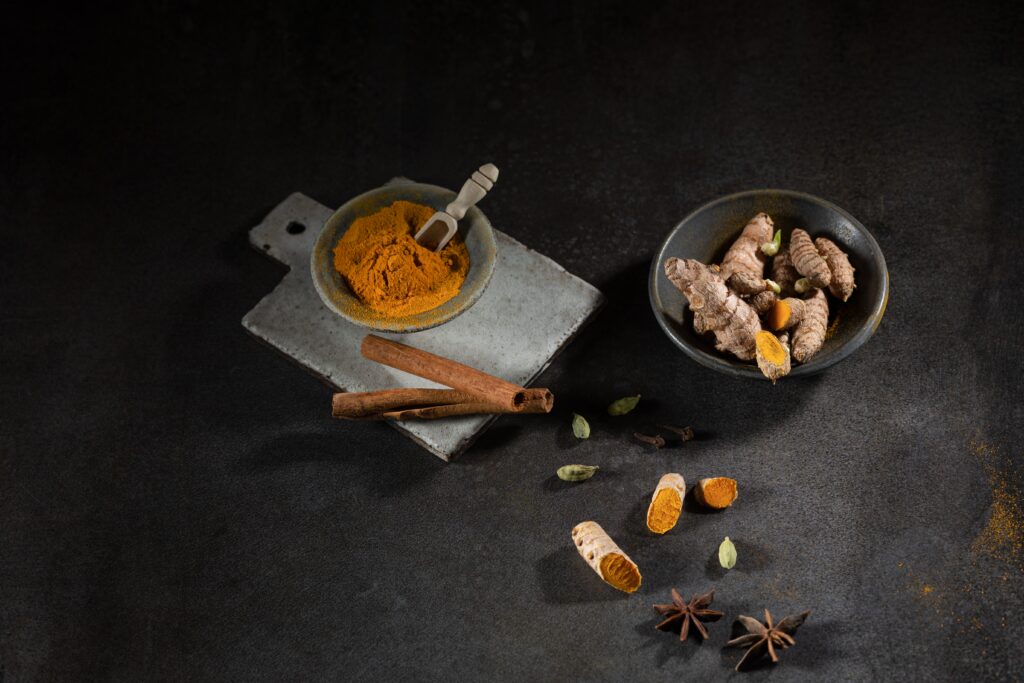 Ayurveda uses a mix of herbs and natural superfoods to provide lasting health benefits | Photo credit: Envato Elements
There's a boom in the wellness industry with consumers spending more on 'clean' products that improve their health, fitness, sleep and appearance. The wellness industry is now a $1.5 trillion market globally and it is growing at a clip of 5 to 10% each year, according to a report by McKinsey & Co. The Indian Ayurvedic industry is primed to meet this demand and while it is dominated by a few large players, recent trends have witnessed the emergence of micro, small, and medium enterprises.
As per industry experts, the global Ayurvedic market is expected to grow at a CAGR of 12% from 2022 through 2028. India is still the largest market for such products with 80 % market share, but the Middle East and the rest of the world have also witnessed a significant uptake.
This is precisely the opportunity that Auric, an Indian Ayurvedic wellness brand is seeking to tap into.
Auric, a wellness company based in New Delhi, primarily caters to millennials but has also gained recognition among nutritionists and wellness practitioners. Founded in 2018 by Deepak Agarwal, who turned to Ayurveda for long-term pain relief from a college-related back injury.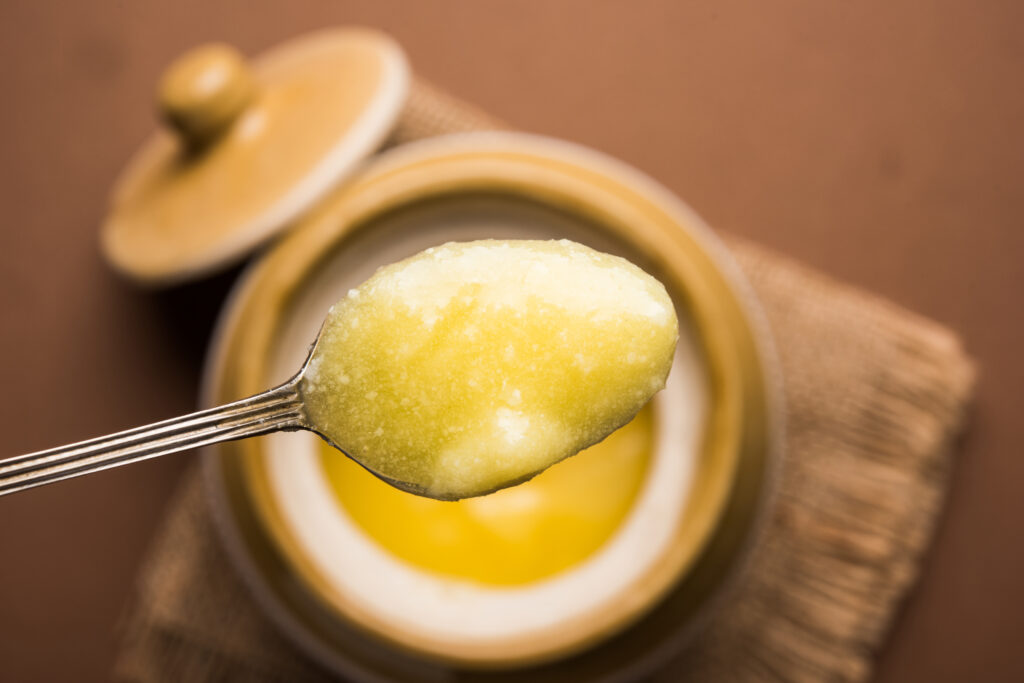 Ghee has achieved superfood status the world over for its multiple health benefits | Photo credit: Envato Elements
Making the world's oldest healing system, more accessible.
Agarwal's experiences convinced him that Ayurveda could thrive in the wellness industry if it is made more accessible and appealing to millennials and modern natural health practitioners. Currently, it's seen as a complex science with labour-intensive preparations and is considered too traditional and inaccessible due to the mix of herbs used.
Ayurveda, one of the world's oldest holistic healing systems, traces its roots back to ancient India, boasting a history of over 5,000 years. It revolves around the principle of achieving a balance between the mind, body, and spirit for optimal health and wellness. Ayurveda utilises an extensive array of herbs, plants, and natural remedies such as ashwagandha, ghee, turmeric, amla, and triphala, to address health issues and restore equilibrium. Similar to Traditional Chinese Medicine, Ayurveda harnesses the power of herbal remedies, incorporating various parts of plants and animals, such as flowers, roots, bark, leaves, and dairy products, to create diverse forms of treatments. These may be used as powders, decoctions, topical pastes, capsules, and more, while also advocating lifestyle and dietary modifications to enhance well-being.
Auric is focussing on three themes for their products to appeal to the younger generation.
Premiumisation, convenience and newness.
Easy-to-consume wellness products
Auric is making Ayurveda relevant for the current generation by making products that promise a better quality of life, specifically — better sleep, better hair, better skin and even better sexual wellness.
Its products are made with premium herbs and natural ingredients and are free of preservatives, chemicals, and artificial flavours. The company offers a wide range of products, including easy-to-consume drinks, teas, coffees, and supplements. The brand's best-seller is its A2 cow ghee or clarified butter product. A commonly used cooking medium in India, ghee has achieved superfood status the world over for its multiple health benefits.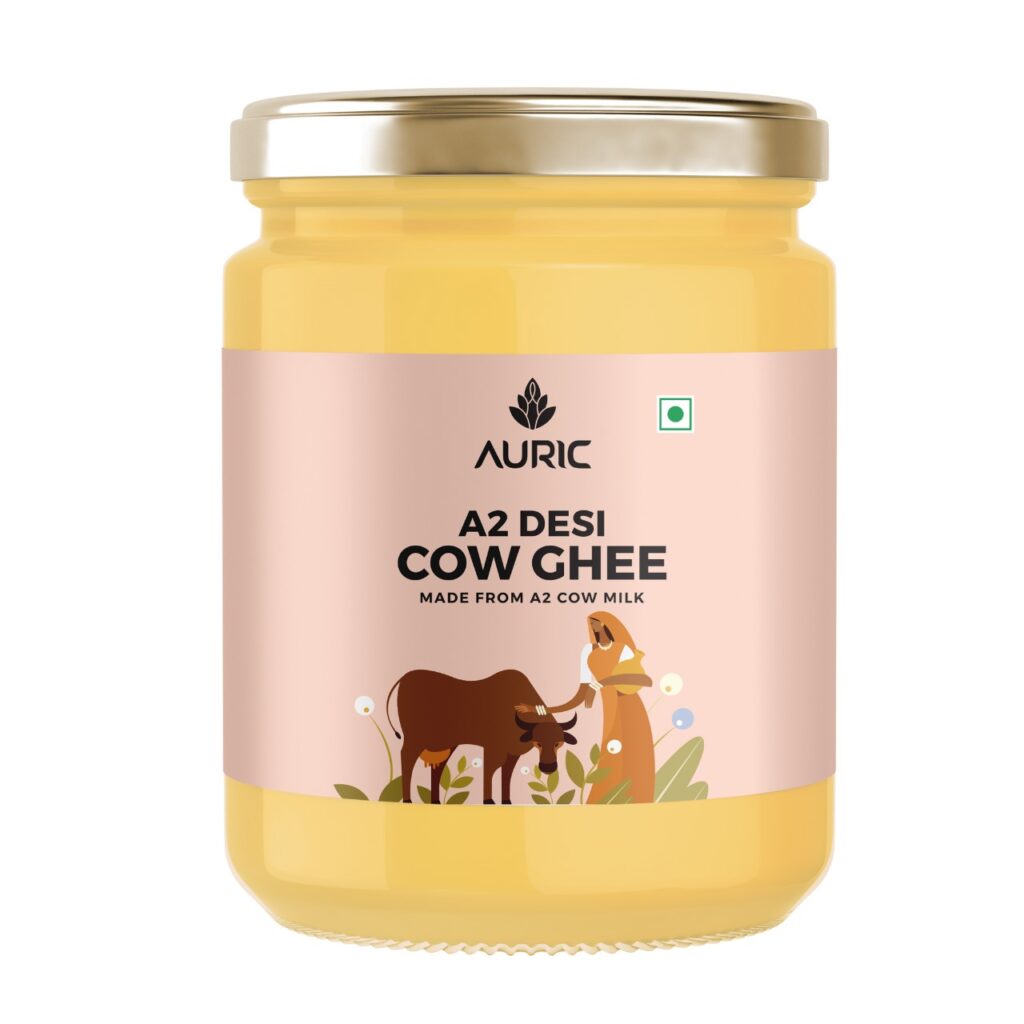 Photo caption: Auric's best-selling product, A2 cow ghee. | Photo credit: Auric
They offer a diverse range of products designed to enhance various aspects of well-being. Their product line includes ready-to-drink beverages that combine a variety of all-natural ayurvedic ingredients such as ashwagandha, turmeric, aloe vera and coconut water to support weight loss, immunity, skin health, and sexual wellness. They also provide Stress Relief Teas in flavours like Turmeric Chai, Moringa Masala Tea, and Sleep Tea to promote a good night's rest. Additionally, their Energy Booster Coffee and Hot Chocolates incorporate adaptogenic herbs to help manage stress. Auric also offers supplements in pill form for overall health in three formulas: Daily Defence, Stress Relief, and Sleep Support, including effervescent tablets. They also promote the consumption of nutrient-rich millets with customer favourites like millet noodles and pancake mix, aiming to popularise the incorporation of these ancient grains from Ayurveda into modern diets due to their nutritional benefits and climate resilience.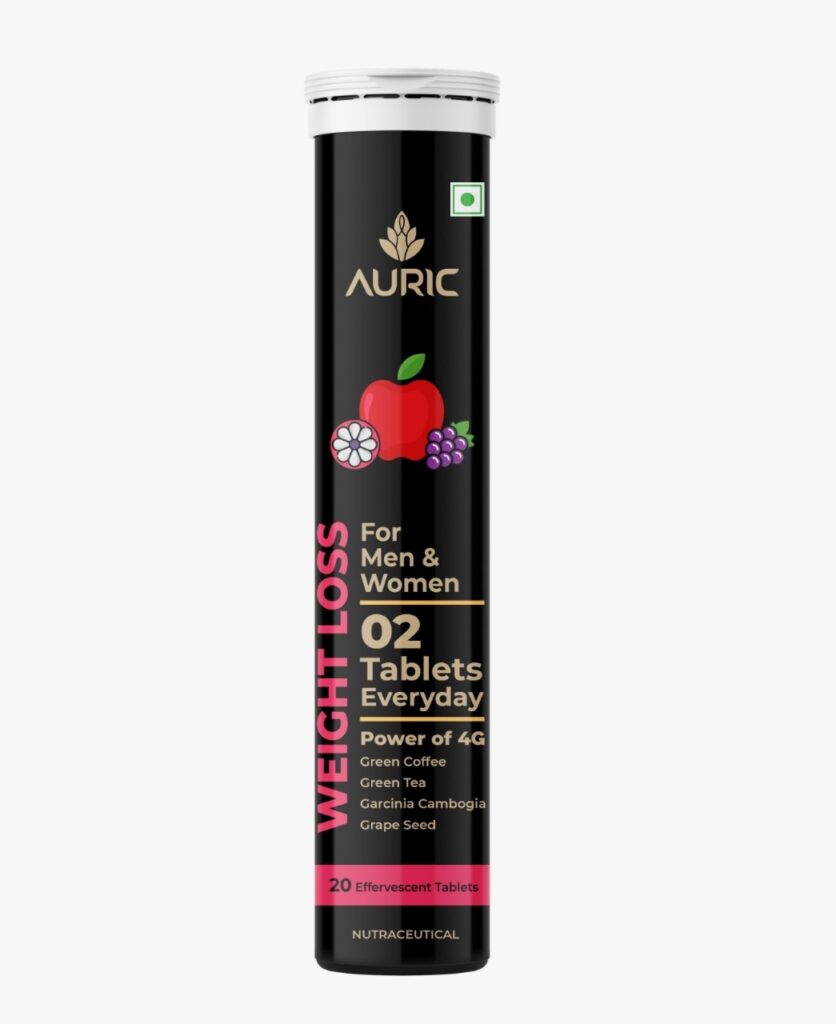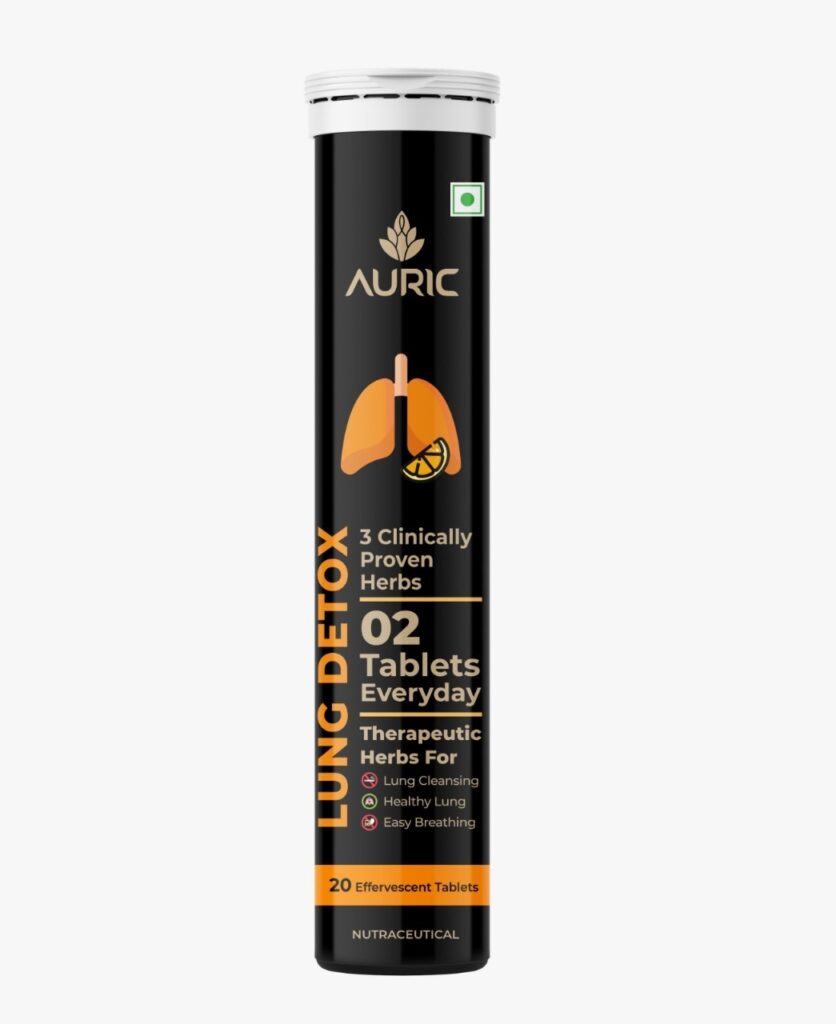 Their full range of products can be browsed here
Growth plans and potential
The company has received early funding from investors which it plans to use to expand its product line and reach new markets. The company sells its products across India primarily through its website and Amazon. It is also available in retail outlets in the U.S., UAE, Singapore, Malaysia and other countries.
Deepak is confident Auric has the potential to be a major player in the wellness industry as he believes Ayurveda is the future of healthcare. So if you are a nutritionist, yoga instructor or gym trainer, encourage your clients to grab a turmeric coffee or moringa masala tea and see if it adds that extra kick to their wellness journey.
Author: Pooja Thakur
Pooja Thakur is a senior journalist, writer, and editor with over 20 years of experience in print and digital media and in creating custom content for periodicals. She has been a long-serving senior reporter at Bloomberg News covering areas such as real estate, stocks and personal finance and inventing across markets with a focus on Southeast Asia and India. In her free time, she enjoys scuba diving, rucking and finding the newest watering hole in town.