Business Breakfast
A unique series of events hosted across various
cities with engaging content delivered by
though-leaders and researchers, followed by
a networking session for industry professionals.
Upcoming Business Breakfast
Thursday,21 Spetember 2023 10 AM to 11:15 AM(GMT+8) Kuala Lumpur,Malaysia
Event ended
See you at our next Business Breakfast!
Healthy Ageing and Mood Management in APAC
Wednesday, 23 August 2023
11 AM to 12.15 PM, Bangkok (GMT+7)
This session will be delivered in English
Room MR209CD, Queen Sirikit National Convention Center (QSNCC)
60 Ratchadaphisek Rd, Khlong Toei,
Bangkok 10110, Thailand
Healthy ageing and mood management are crucial for a rapidly growing ageing population. Challenges such as physical health changes, social isolation, and cultural stigmas surrounding mental health affect older adults. To address these issues, APAC countries are taking action through awareness campaigns, integrated healthcare, community support, accessible mental healthcare, and age-friendly environments to prioritise mental well-being. The goal is to foster a healthier, happier ageing population.
Embark on a journey through the world of wellness in Asia Pacific (APAC) with our insightful presentation. Explore the trends shaping the region and discover how to enhance overall well-being. Dive into healthy ageing, catering to the unique needs of older adults through tailored product features and effective positioning. Delve into mood management, uncovering science-backed ingredients for mental well-being and identifying thriving markets.
To help navigate opportunities and challenges and gain invaluable insights to excel in this dynamic landscape, we are delighted to announce the upcoming Business Breakfast on 'Healthy Ageing and Mood Management in APAC' presented by Saladplate and Food & Hospitality Thailand in collaboration with Euromonitor. The presentation will be followed by a dynamic and thought-provoking panel discussion on 'Balancing Functionality with Affordability in Healthy Food Innovation' featuring Emil Fazira, Euromonitor Insights Manager - Food Asia, Kamtorn Sila-On, CFO, S&P Syndicate Public Co. Ltd and Dr. Kanitha Tananuwong, Lecturer (PH.D.), Chulalongkorn University.
• Gain exclusive insights into APAC's wellness trends and developments, empowering you to stay ahead and seize opportunities.
• Discover strategies to enhance overall well-being and promote healthy ageing in the APAC market.
• Connect with industry professionals, exchange ideas, and uncover potential collaborations and business opportunities.
• Learn from industry experts and thought leaders during a captivating panel discussion on the future of healthy food innovation.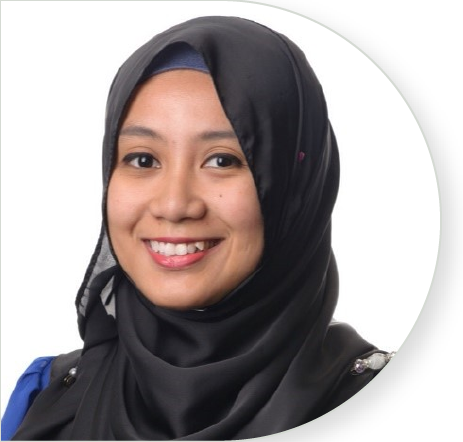 Euromonitor Insights Manager - Food Asia
Emil is an Insight Manager at Euromonitor International and is now responsible for Foods insights across Asia Pacific. Based in Singapore, she has 10 years of experience in the industry. Emil has been quoted widely in print and contributed articles to trade media, for example AFP, CNBC, The Wall Street Journal, Asia Pacific Food Industry, Channel News Asia and Reuters. She has conducted company webinars and workshops and speaks at conferences across Asia Pacific, with her most recent appearances as a panellist at the Plant-based Food & Protein Summit Asia 2022 and at Food & Hotel Asia 2022.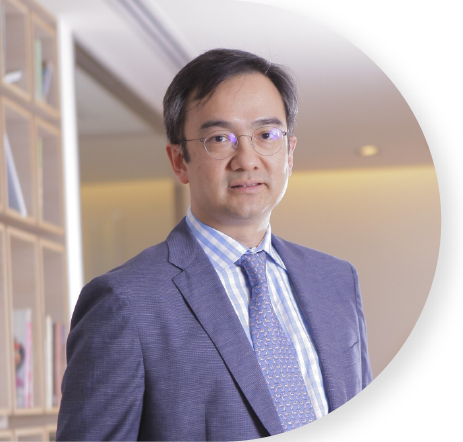 CFO, S&P Syndicate Public Co. Ltd.
Khun Kamtorn is a Chief Finance Officer with a remarkable track record in the finance and investment sector. Presently, Kamtorn serves as the CFO of S&P Syndicate and holds key positions as an independent director at Inter Pharma and Chao Praya Express Boat. With a Master's in Business Administration and a background in Chemical Engineering, Kamtorn brings extensive expertise to the table.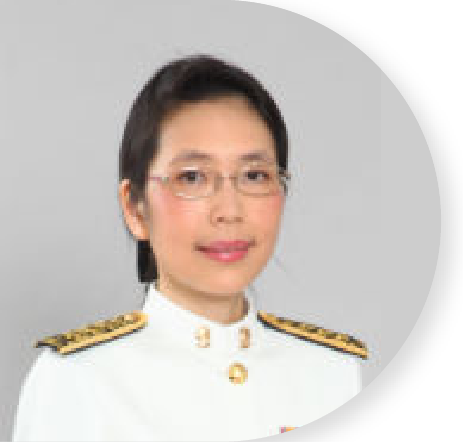 Lecturer (PH.D.), Chulalongkorn University
Kanitha Tananuwong is an accomplished Associate Professor with a Ph.D. in Food Science from the University of California, Davis, USA. As a distinguished lecturer, Kanitha specializes in starch technology and utilization, pioneering research in the development of cereal-based functional food products. She is an expert in the analysis of foods using differential scanning calorimetry and is renowned for her work on the glass transition and stability of foods.
Join us at the Business Breakfast in Bangkok concurrently with FHT 2023 (Food & Hospitality Thailand). This event promises to provide valuable insights into promoting well-being and happiness through food in the Asia-Pacific region. It's a chance to learn, connect, grow your network and enjoy a delightful breakfast while gaining comprehensive knowledge about the emerging trends and opportunities in this dynamic industry. We look forward to seeing you there!
This Business Breakfast is brought to you by Saladplate and Food & Hospitality Thailand in collaboration with Euromonitor. If you would like the presentation slides and available event assets, feel free to drop us an email info@saladplate.com
Registration is now closed