How Leading Green Luxury Resorts in Asia Prioritise Eco-Consciousness
Spotlighting Capella Ubud, Zannier Hotels Phum Baitang, and Soneva Kiri as they lead the charge in sustainable hospitality. Discover their green efforts as they redefine luxury while being mindful of sustainable hospitality.
Share this exclusive content from Saladplate
Photo Credit: Capella Ubud, Bali
In the ever-evolving world of luxury hospitality, environmental sustainability has emerged as a crucial consideration. According to a report by the Global Sustainable Tourism Council, the sustainable tourism market is projected to grow by 6.7 per cent annually from 2023 to 2028. With the escalating demand from luxury travellers, the luxury hotel industry plays a vital role in this market by extensively incorporating sustainable practices. Interestingly, according to Booking.com's 2023 Sustainable Travel report, 43% of travellers are willing to pay extra for travel options with a sustainable certification.
In Asia we look at three luxury resorts that have become trailblazers in the sustainable luxury space, setting new standards that go beyond cosmetic practices.
Nestled amidst the lush rainforest of Bali, Capella Ubud combines luxury with a deep commitment to environmental preservation. The resort's unique rainforest tent architecture and custom-made furnishings showcase its dedication to local craftsmanship and sustainable design practices. However, their sustainability efforts extend far beyond aesthetics.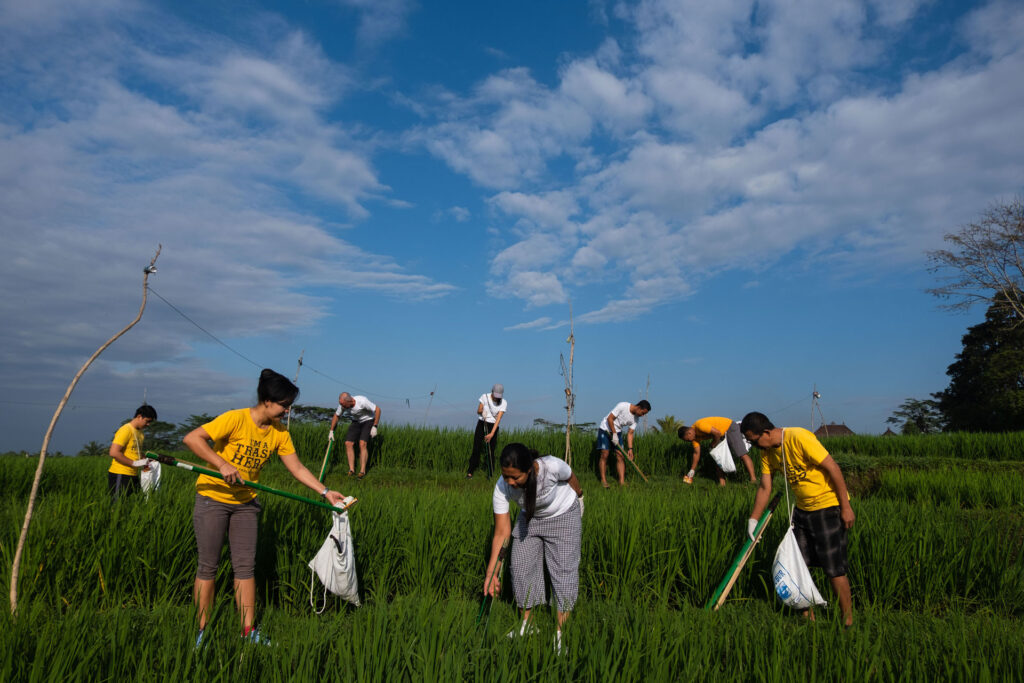 Capella Ubud, Bali working together with the Keliki villagers | Photo Credit: Capella Ubud, Bali
Capella Ubud has implemented a comprehensive waste management system in collaboration with the Keliki village. Through this initiative, organic waste is collected and transformed into nutrient-rich compost, supporting local farmers with sustainable fertiliser. In their ongoing quest for sustainable energy sources, the resort plans to install solar panels, leveraging the region's abundant sunlight to power their operations.
Capella Ubud has also partnered with EarthCheck, a renowned environmental certification organisation, to further demonstrate its environmental accountability.
"In 2022, Capella Ubud proudly achieved EarthCheck's silver certification, and we have set our sights on attaining gold certification by 2025. This achievement solidifies our unwavering commitment to sustainability," shares Angga Primantara, Chief of Engineering at Capella Ubud. He adds on, "Through our annual benchmarking assessments, we consistently strive for improvement in crucial areas such as greenhouse gas emissions, energy efficiency, water and waste management, ecosystem conservation, and more. These efforts reflect our dedication to creating a greener and more sustainable future."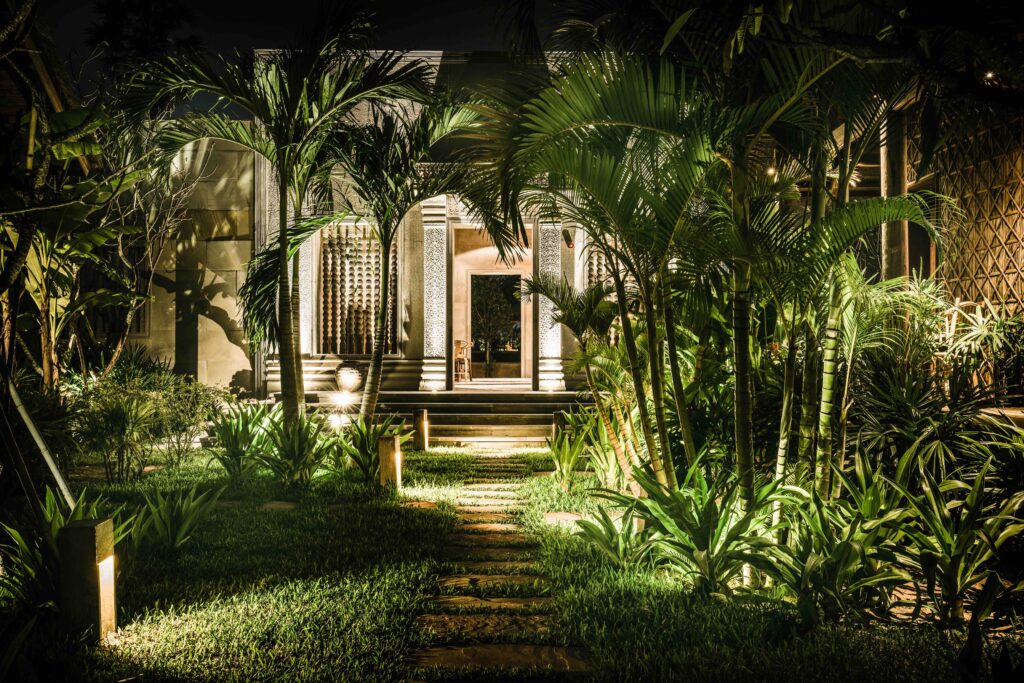 Photo Credit: Zannier Hotels Phum Baitang
Situated on pristine land in Cambodia, Zannier Hotels Phum Baitang sets an example of sustainable practices. Waste management is a top priority for the resort, which has implemented an effective composting system. This system converts organic waste into nutrient-rich compost, fostering the growth of paddy fields and organic vegetable gardens, while simultaneously minimising waste and promoting responsible disposal practices.
Guests are encouraged to explore their sustainable practices too, right from tree-planting on their grounds offered as an activity for young guests, to actively seeking partnerships with organic and sustainable local suppliers to ensure high-quality products that support local businesses.
L to R: Homemade soap and organic spa products at Zannier Hotels Phum Baitang  Photo Credit: Zannier Hotels Phum Baitang Facebook page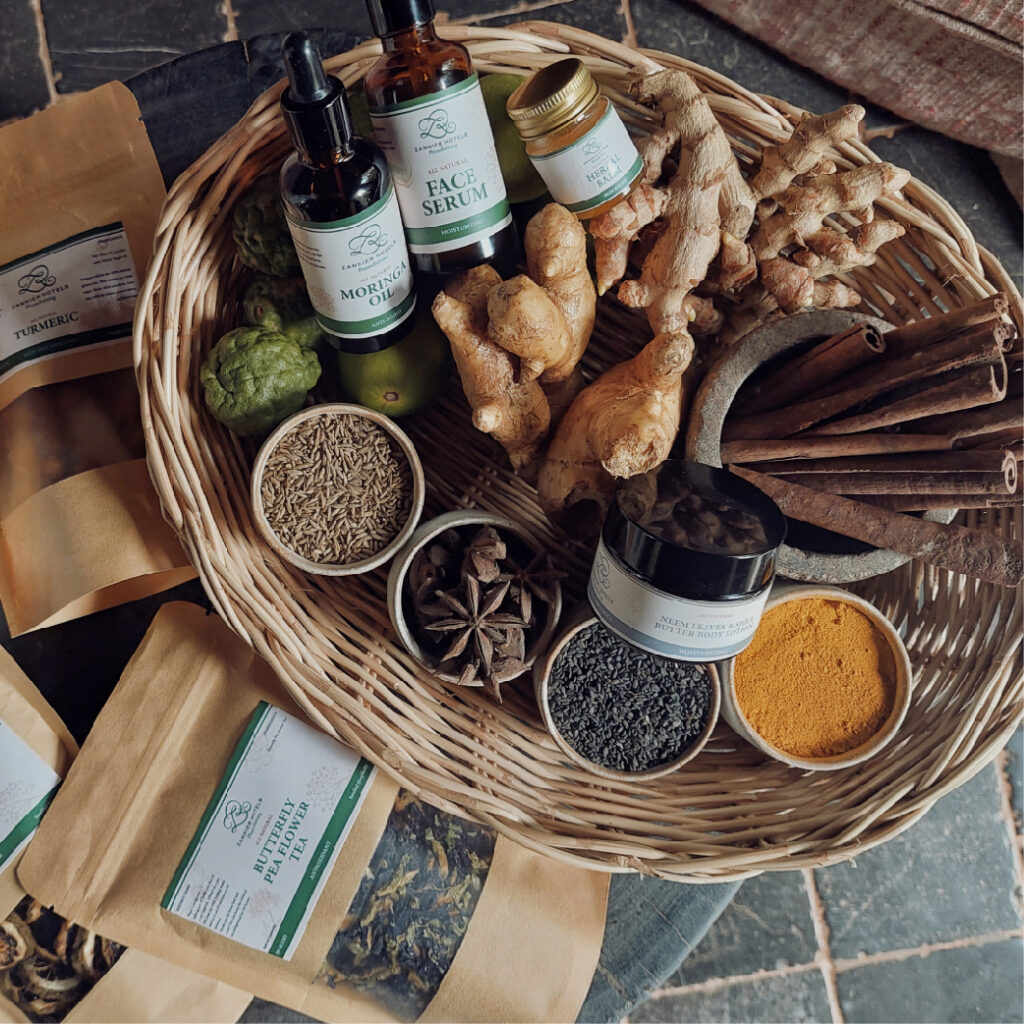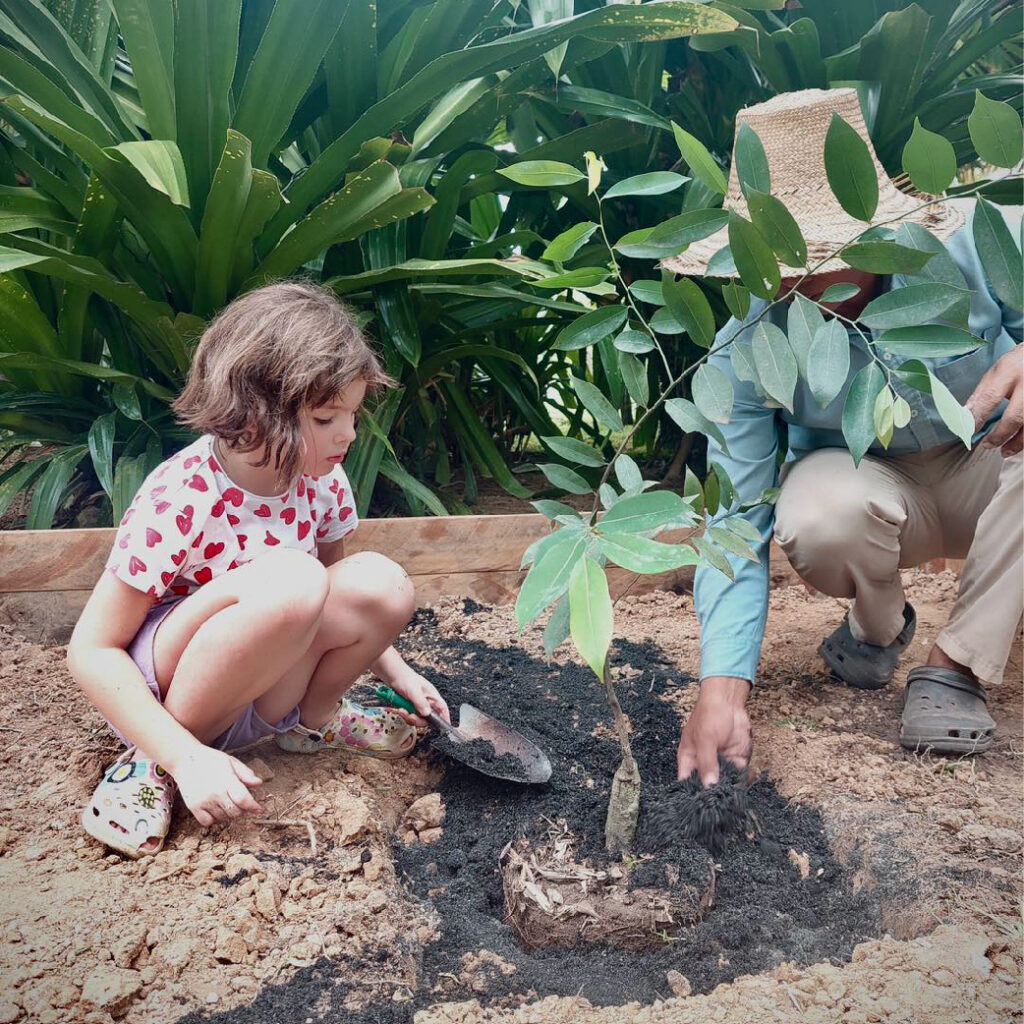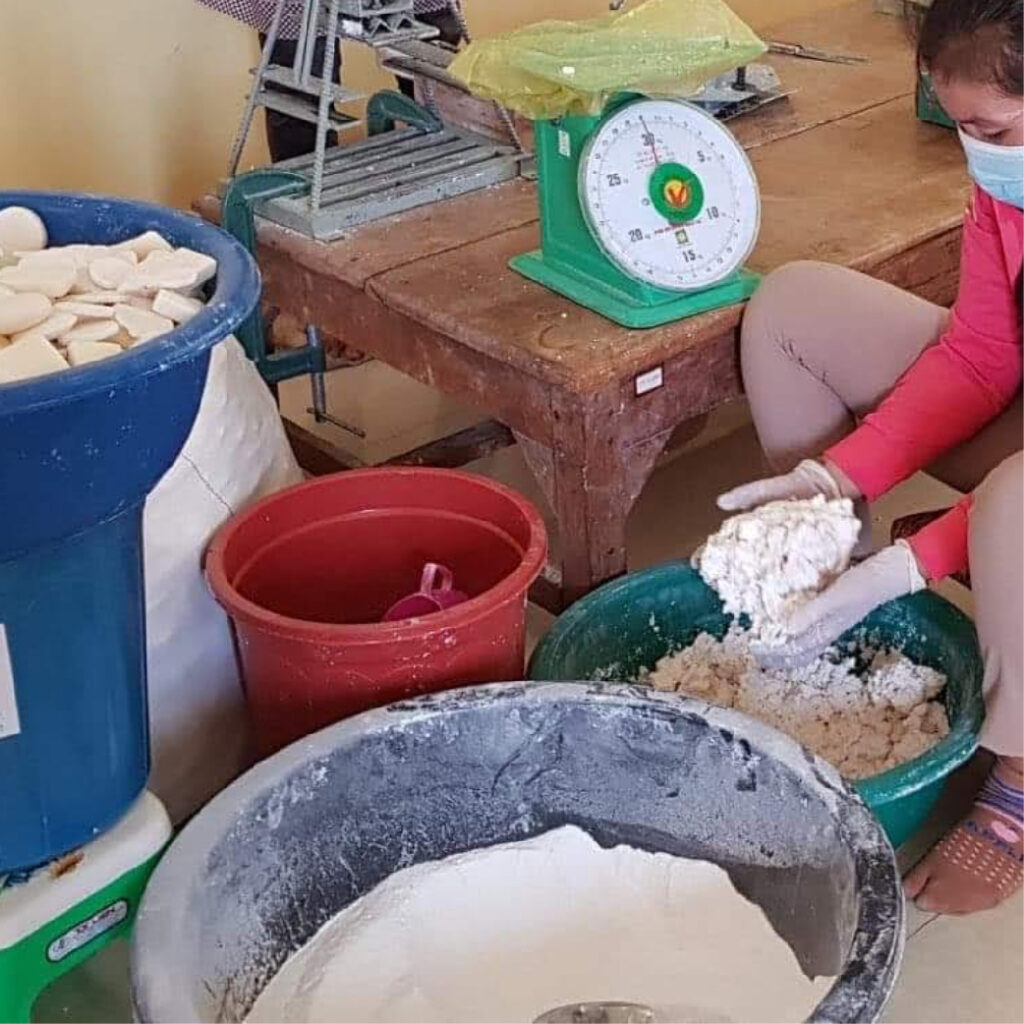 Recycling plays a crucial role in Zannier Hotels Phum Baitang's sustainability strategy. The resort has established comprehensive recycling programs, encouraging the reuse of materials, separating organic waste, and repurposing used soap to benefit Cambodian families in need. Additionally, the resort has transitioned to energy-efficient LED lighting throughout its premises, significantly reducing energy consumption and minimising its carbon footprint.
In addition to Capella Ubud and Zannier Hotels Phum Baitang, Soneva Kiri in Thailand stands as a paragon of sustainability in the hospitality industry. The resort and parent group's dedication to environmental preservation is exemplified through various initiatives.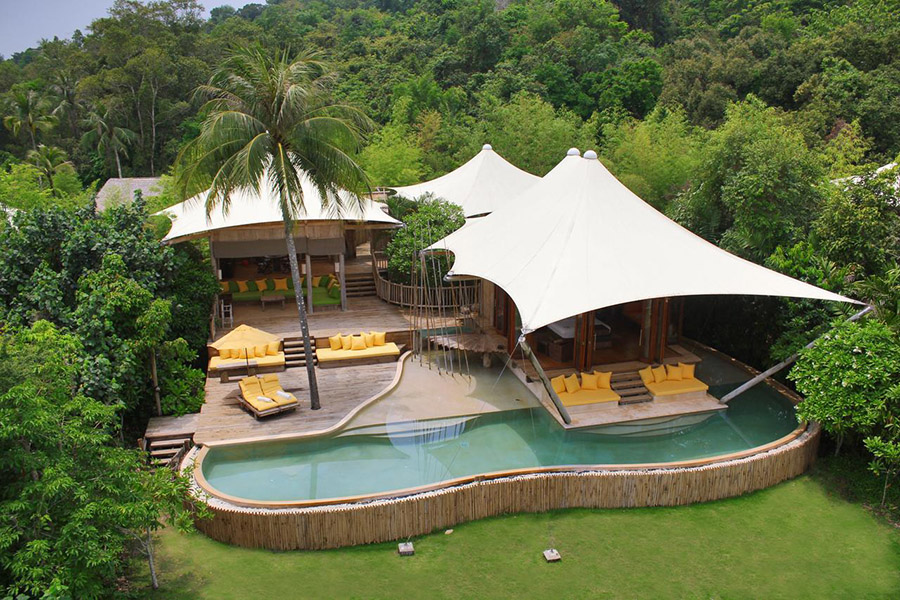 Photo Credit: Soneva Kiri
The Soneva Foundation, associated with the resort, actively supports projects that have a positive impact on the environment, social well-being, and the local economy. Through their efforts, they aim to create a sustainable future. Soneva Kiri's reforestation efforts are commendable, having planted over 500,000 trees in Thailand. This initiative has led to the creation of more than 300 acres of rich biodiversity, while also reducing CO2 emissions by more than 250,000 tons. Furthermore, each Soneva resort has its own Waste-to-Wealth facility, recycling 90 per cent of its waste through an innovative waste management strategy.
To minimise its carbon footprint, the resort operates organic gardens that provide fresh herbs, fruits, and vegetables for its dining outlets. By sourcing ingredients locally, Soneva Kiri reduces its reliance on suppliers and transportation needs, thereby minimising its environmental impact. Moreover, Soneva Kiri provides filtered, mineralised, and alkalised drinking water in reusable glass bottles. A portion of the revenue from Soneva Drinking Water contributes to the Soneva Foundation's clean water projects, benefitting over 750,000 people worldwide.
The Soneva Foundation is also working with the Hornbill Research Foundation to reintroduce hornbills on Koh Kood in Thailand, a species that disappeared from the region around 40 years ago. The hornbill is vital to the island as it helps spread the seeds of bigger trees, which improves the biodiversity of the forest. In 2022, Soneva Kiri opened the enclosure to allow a pair of oriental pied hornbill pair to spread their wings in the wild. Since then, a further three hornbills have been released.
Capella Ubud, Zannier Hotels Phum Baitang, and Soneva Kiri are leading green resorts that exemplify eco-consciousness in sustainable hospitality through waste management, responsible sourcing, energy efficiency, and community engagement. Setting new standards for environmental responsibility, these resorts not only deliver exceptional experiences but also inspire the wider hospitality sector to prioritize sustainability for a greener future.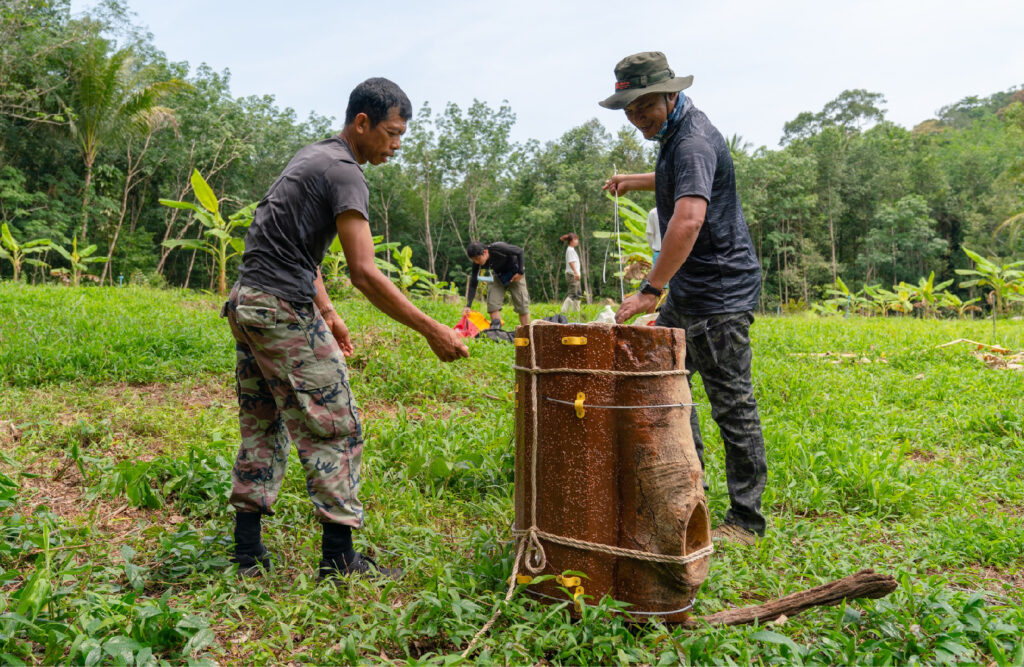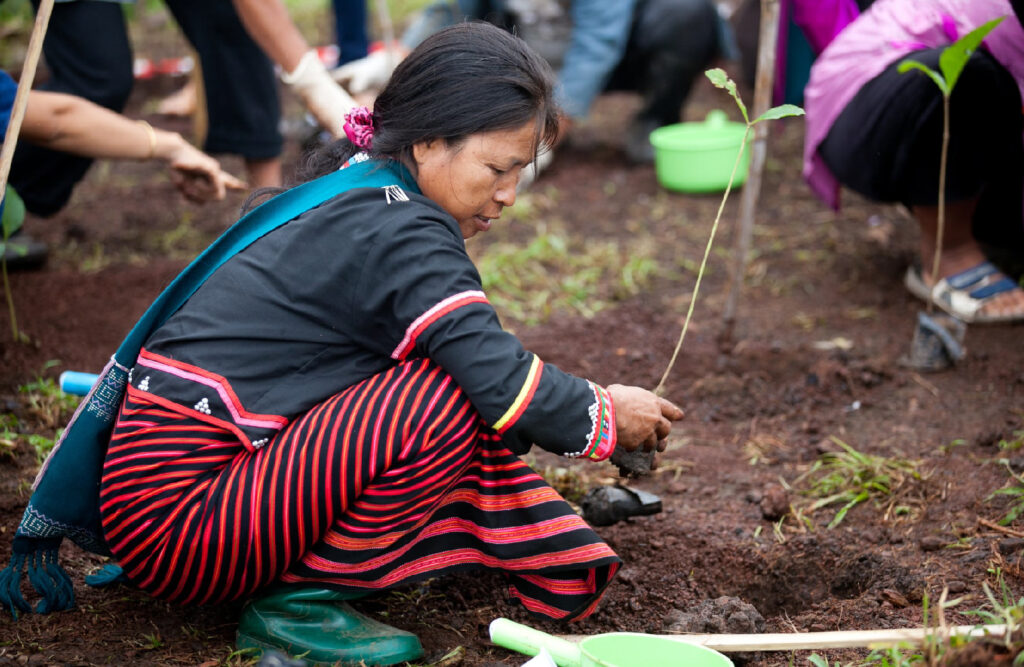 A hornbill nest being installed at Soneva Kiri | Photo Credit: Soneva Kiri
Soneva Kiri's reforestation includes planting over 500,000 trees in Thailand | Photo Credit: Soneva Kiri
Author: Victoria Lim
Victoria Lim is a content writer with a diverse background and her work includes brands such as Capella Hotels and Resorts, Epicure Magazine, HungryGoWhere.com, and Makansutra. Her luxury hospitality, culinary arts, and food journalism expertise have shaped her commitment to sharing stories.