Spirit-free cocktails and coffee come together in an emerging trend
The OG energy drink replaces alcohol in these third-wave beverages
Share this exclusive content from Saladplate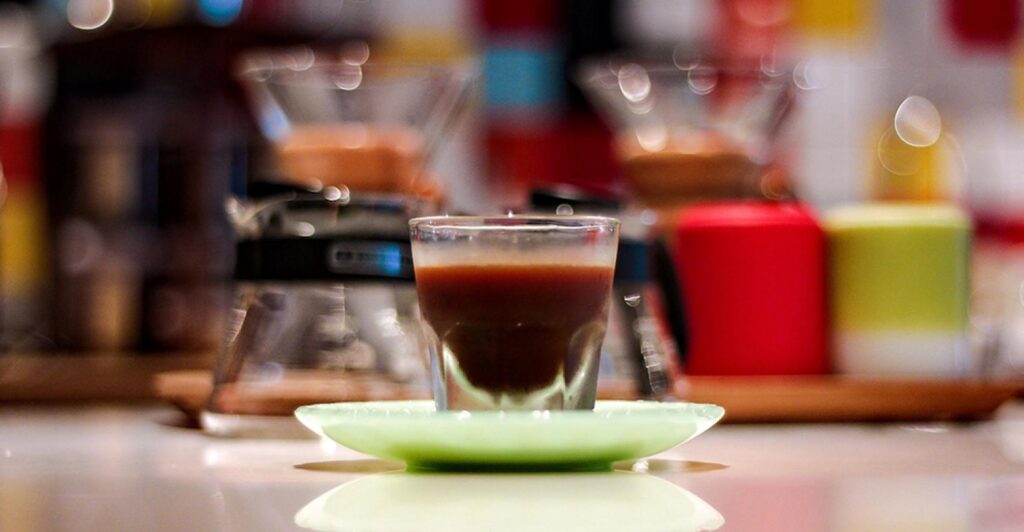 The coffee-based Old Fashioned is a classic favorite at Everyman Espresso in New York City
As energy drinks surge in popularity, as does coffee, which along with tea is arguably the original energy drink, and a growing number of consumers are ordering beverages that don't contain alcohol at bars, the time is ripe for a new category of stimulating cocktails.
Coffee-based drinks in the form of cocktails aren't spreading on bar menus just yet, but trends indicate that they will be. Coffee consumption continues to climb; the National Coffee Association estimates that Americans drink 440 million cups a day, and market research firm Mordor Intelligence values the United States coffee market at $27.06 billion with projected annual growth of 3.7%.
Meanwhile, research firm Mintel put the U.S. energy drink market at $21.1 billion in 2022 and projected it to grow by 7.2% to $22.7 billion by the end of 2023.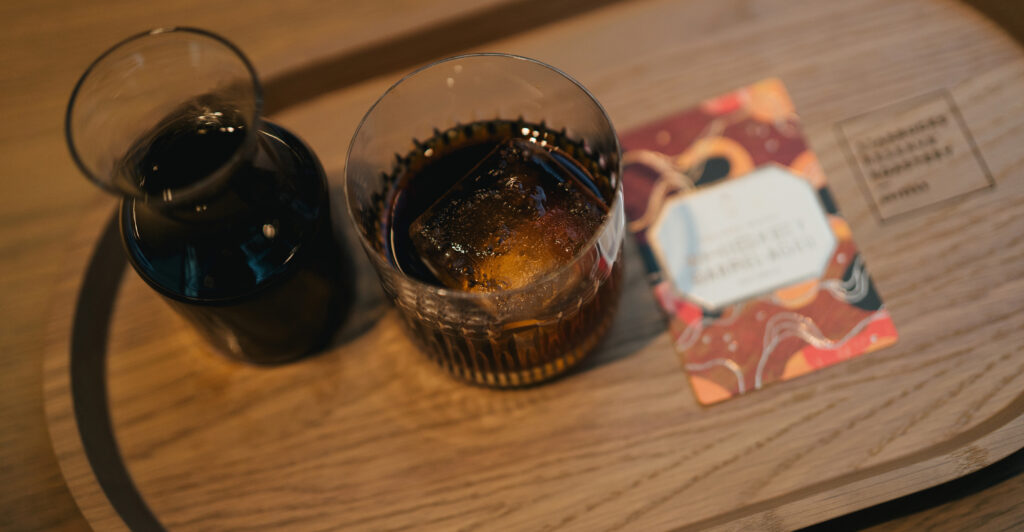 Starbucks borrows a technique from the whiskey industry by aging coffee in oak barrels for its Reserve locations.
Consumption of spirit-free alcohol substitutes is also growing. Nielsen valued the United States non-alcoholic beer market at $328.6 million in 2022, up by 19.5% from 2021. During that same period non-alcoholic wine was up by 13.4% to $52.04 million and non-alcoholic spirit substitutes were up 88.4% to $5.03 million. Spirit-free cocktail sections were unusual at restaurants and bars a few years ago, and now they're quite common.
American drinkers are already accustomed to having coffee in their cocktails, from traditional Irish Coffee, made with whiskey, sugar, coffee, and cream, to the increasingly popular Espresso Martini, which market research firm Datassential says was on 164% more menus this past July than four years earlier.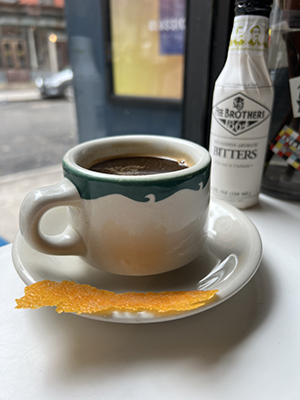 Sam Penix, who founded the New York City coffeehouse Everyman Espresso in 2007, has long had cocktail-inspired drinks on his menu, and he said they have been growing in popularity in recent years.
"When we first started doing it [in 2007] I think people didn't really know what to do with it, but as the idea of spirit-free cocktails has become more mainstream, and with specialty coffee growing and becoming more popularized, people are willing to take a chance and drink something besides their regular coffee or latte, so they've become more popular," he said.
Photo: The Snowdrift, Everyman Espresso's version of a Hot Toddy, has espresso, bitters, hot water, simple syrup, and an orange twist.
"Originally the idea came about through a want and need to show the public that coffee can be elevated, that there are different levels of experience you can have with coffee," he said, adding that the drinks fulfill the needs of people who want to have a sophisticated drink without alcohol.
"Coffee is kind of like the OG spirit-free drink and the OG energy drink. We just wanted to have fun with coffee and show people a different side of it and stretch our skillset a little bit."
Drinks such as Everyman's Snow Drift, Penix's take on the hot toddy, were developed as entries for barista competitions, which required competitors to develop original coffee drinks. That particular drink, which will likely return to Everyman's menu this winter, is made with a double shot of espresso, six ounces of hot water, one-fourth ounce of simple syrup made with demerara sugar, two dashes of aromatic cocktail bitters and an expressed orange peel.
Just as at high-end bars, Penix and his team make all of their syrups in-house, "and we've taken a tip from bartending culture and we measure everything with jiggers," Penix said.
Everyman's classic Espresso Old Fashioned is a double shot of espresso with two shots of bitters — the actual type of bitters is rotated based on the particular coffee they're using — and one-fourth ounce of simple syrup all poured over ice into a cocktail glass with ice and stirred until chilled. Then it's strained into a chilled glass and finished with an orange or lime twist.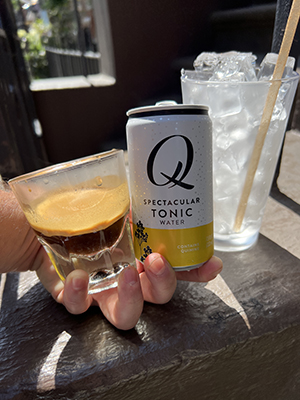 Everyman also offers an Espresso Tonic, which Penix says wasn't invented there but is probably the most popular coffee cocktail on specialty café menus. It's 7.5 ounces of Q tonic water, which he pours over ice first and then tops with a double shot of espresso "to prevent a carbonated catastrophic overflow."
Paper Plane Coffee Co., which Jonathan Echeverry opened in Montclair, N.J., in 2019, also serves coffee-based spirit-free cocktails in part due to friends' complaints that drinks without alcohol were usually full of sugar, which they didn't want either.
 Photo: The Espresso Tonic, for which coffee replaces gin, is a popular summertime drink at Everyman Espresso.
Echeverry had gone to culinary school and worked at fine-dining restaurants as well as Wassail, a cider-focused bar in New York City's East Village, with a former bartender from cocktail landmark Death & Co., so he felt like he had the chops to get creative with his coffee drinks.
His creations include the Russki, a Moscow Mule for which the vodka is replaced with espresso, and The Cold Fashioned, which uses cold brew coffee instead of whisky, plus maraschino cherries, an orange wedge muddled with demerara sugar, and Angostura bitters, usually garnished with an orange twist.
This summer he offered a variation on the Mojito called the Coffito, for which fresh lime was muddled with a little sugar and mint plus Sprite and Espresso.
"It ended up being a really refreshing combination," Echeverry said.
"I kind of like pushing the envelope and have people step out of their comfort zone and try something different."
That's also a goal of Starbucks' Reserve locations, which borrow from the spirits world for some of their creations, such as the whiskey barrel-aged coffee.
"This spirit-free coffee is made with Guatemalan beans, tended carefully throughout the aging process in Knob Creek Kentucky Straight Bourbon Whiskey Barrels," a member of the Starbucks Reserve team said in an email.  It's sold as whole beans and also made into cold brew coffee.
This fall reserve roasteries in New York City, Chicago, and Seattle, are also often a Pumpkin Spice Whiskey-Barrel Aged Iced Latte, and the winter menu will include the Oleato Whiskey Barrel-Aged Cold Brew, which is cold brew mixed with cold pressed extra virgin olive oil.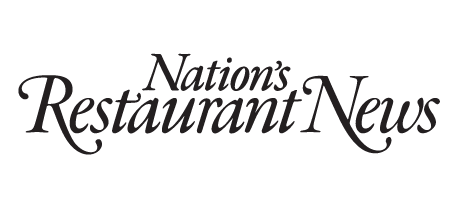 Source: Nation's Restaurant News