Uniquely Asian — 3 Trailblazing Artisanal Spirit Distilleries Which Are Crafting Distinctly Regional Spirits
These craft distilleries are revolutionising what it means to savour a taste of Asia
Share this exclusive content from Saladplate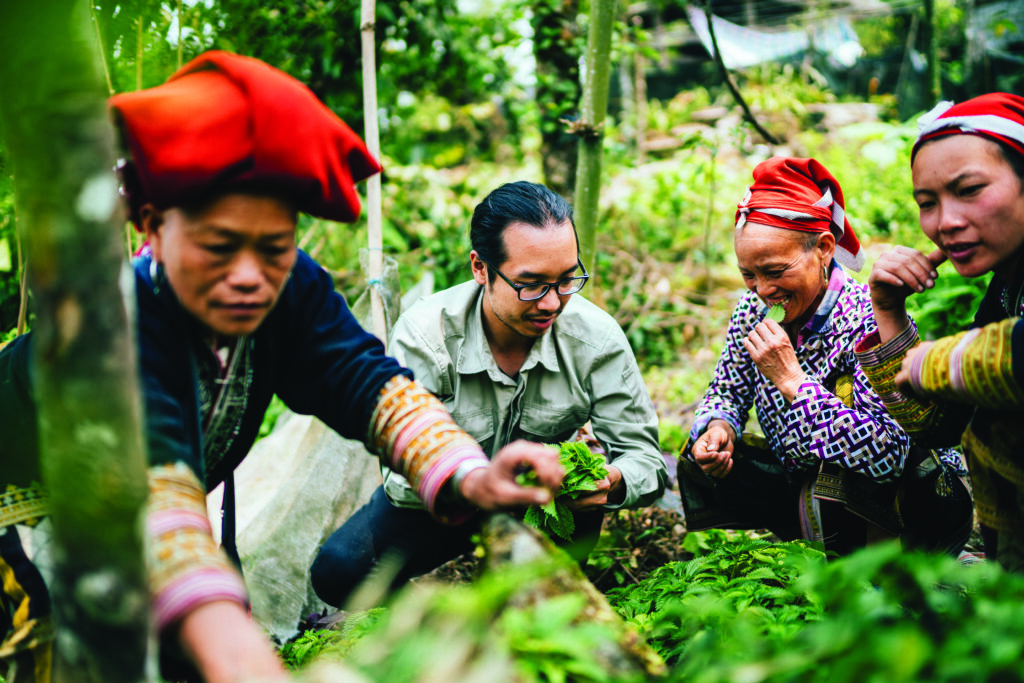 Photo Credit: Song Cai Distillery
Asian spirits have long captivated the world with their diverse flavours and cultural significance. From the subtly sweet lambanog made from coconut palm in the Philippines to the bootleg arrack discreetly sold in Absolut Vodka bottles along Indonesia's roadsides, Asia boasts a rich history of unique libations including the world's most popular spirit, China's baijiu, projected to reach a staggering USD 112.1 billion valuation by 2032.
While these hyperlocal spirits are well-known in their countries and beyond, of late, it's the rise of Asia-based craft distilleries that have caught the attention of spirits enthusiasts worldwide where western-origin spirits like rum, gin, and whisky are infused with distinctly Asian ingredients to create intriguing libations that are making waves globally.
Leading bars in Asia are crafting award-winning cocktails with Asia-made spirits that lend a distinct regional flavour to libations. Singapore's Native Bar, a drinking den that champions local both in flavour and spirits, has earned itself a spot on The World's 50 Best Bars list at No. 14, owing to their extensive use of spirits such as Indian Single Malt Whisky, Ceylon Arrack and artisanal gins from Cambodia with flavours of kampot peppers and more.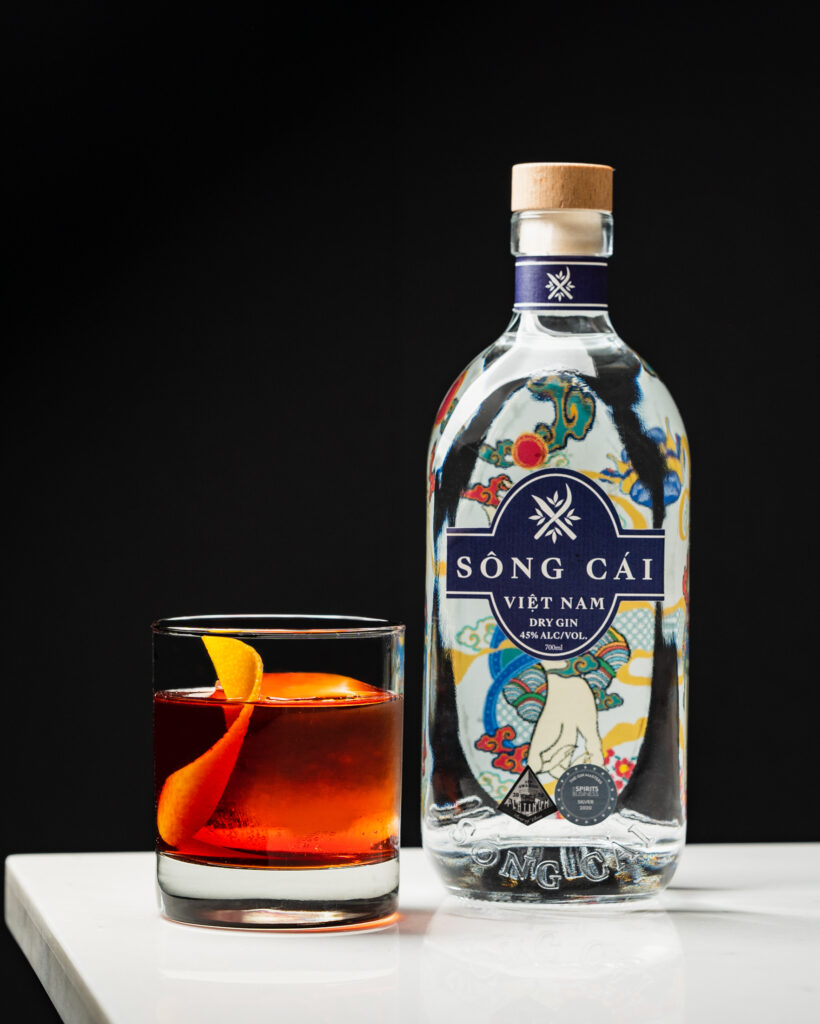 Photo Credit: Song Cai Distillery
While Vietnamese spirits may not immediately cross an enthusiast's radar, Song Cai Distillery is changing that with its bold and complex innovations that give a nod to Vietnam's unique biodiversity and microclimate. For founder Daniel Nguyen, it wasn't enough to work with native Vietnamese ingredients and heirlooms, he intentionally designed the distillery to work alongside indigenous communities like the Red Dzao and Hmong. "Each gin tells the unique story of our farmers who are native indigenous communities of the areas and the terroir", shares Nguyen. And true to his word, Song Cai's first expression made with the unusual gooseberry Mắc Mậ is a dry-style, award-winning gin with spicy, citrus-forward notes that's distilled in a hand-hammered 600-litre direct-fired copper alembic pot. With an ever-growing portfolio including a tropical, fruity Floral Gin and Spiced Roselle Gin made with hạt Dổi (native Vietnamese spice that has notes similar to star anise), they're poised to launch a natural yellow rice wine fermented with microbials (yeast, fungi, bacteria) named KHÀ made of yellow flower rice (prized by Kinh ethnic) and purple rice (prized and a staple rice of Hmong ethnic in Vietnam), an amaro bitters named MẨY, and in time, a whisky that has been ageing for the past four years.
At Song Cai, all of the brand's employees are local, with over 60% of the distillery team comprising indigenous women, which further solidifies their status as a truly authentic 'Made in Vietnam' spirit. Sông Cái's Việt Nam Dry Gin was also recognized by Esquire Magazine as one of the top 15 gin brands to enjoy, earlier this year.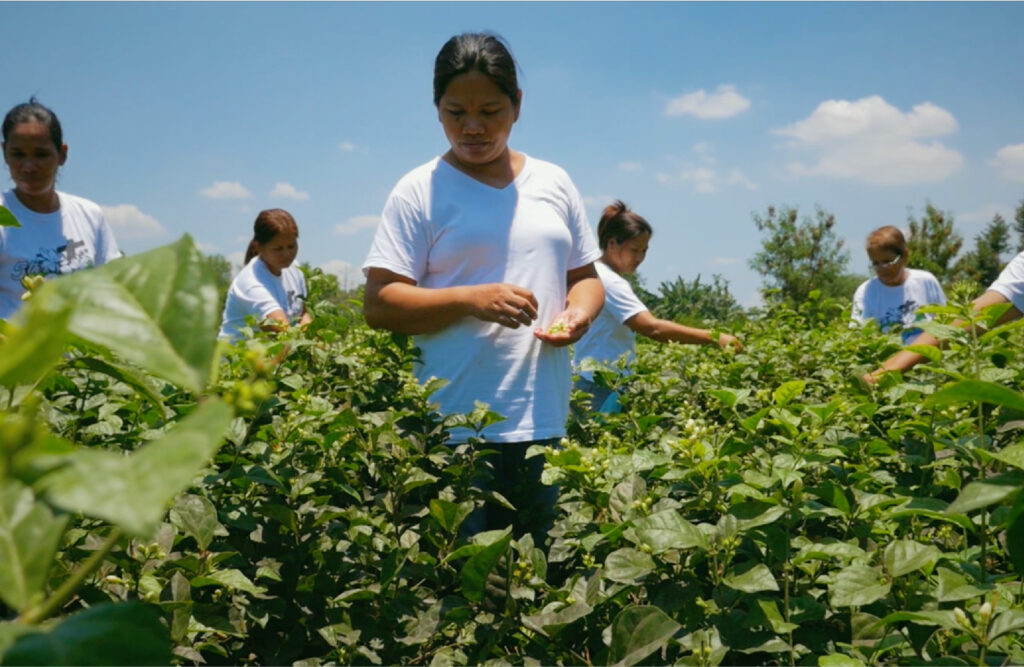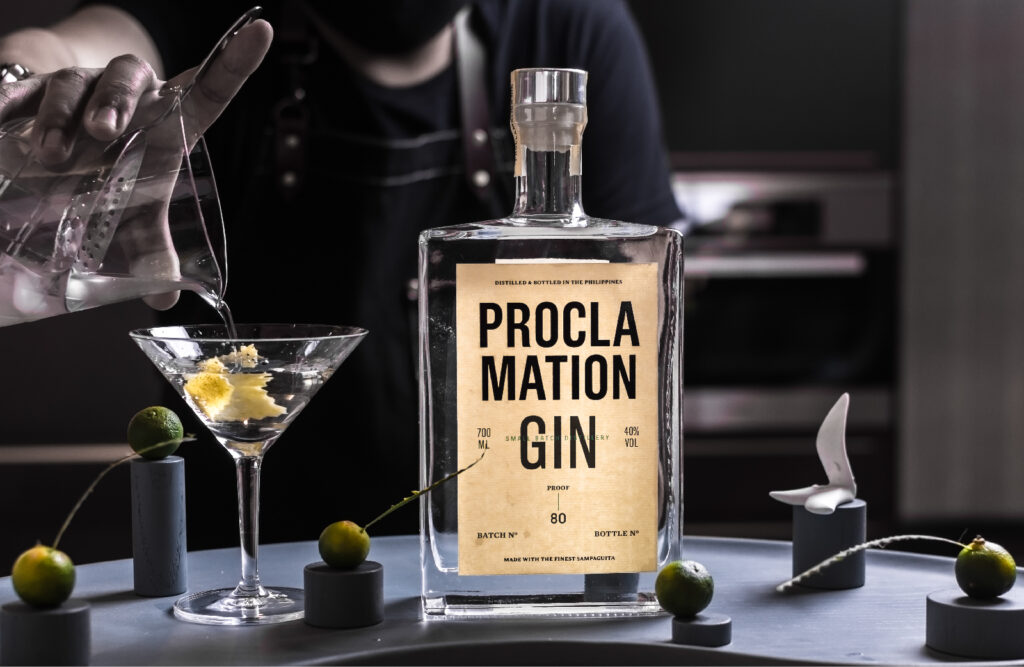 Women farmers picking the sampaguita flowers in Central Luzon. | Photo Credit: Proclamation Gin
Photo Credit: Proclamation Gin
Capturing the Botanical Beauty of The Philippines: Proclamation Gin
When co-founders Cheryl Tiu and Carlo Calma came up with the idea of creating a gin, they were determined that theirs would boast distinctly Filipino flavours and support the local industry. They succeeded. Core to the smokey, nutty, honeyed floral notes of Proclamation Gin is its native sampaguita flowers, handpicked by women farmers in Central Luzon, which they cleverly blended with "toasted sticky rice [to] add a certain "aha!" moment to its lingering finish" and 11 other botanicals like coriander seeds, orris roots and lemongrass. Already a favourite amongst Manila's top bartenders, Tiu recommends sipping it neat "with a singular large cube of ice to bring out the toasted sticky rice notes more", or with some tonic water and calamansi slices "to add a citrusy twist and complement the flavours of the gin."
Photo Credit: Amrut Distillery
Planting India on the Whisky Map: Amrut Distillery
To say the Indian whisky industry is going from strength to strength is an understatement. In 2022, 241.7 million cases were produced with one in every two bottles of whisky sold in India. Industry stalwarts like Bangalore-based Amrut Distillery have been right in the thick of it. In 2004, they launched India's first single malt specifically using Indian barley from Punjab and Rajasthan for a distinct India terroir and have gone on to continually produce numerous world-class single malts like The Spectrum 004, a limited 1,000 bottle production in a special cask involving four different kinds of oak wood with notes of strong coffee, tobacco and wood – a truly modern-style whisky but with an old-fashioned feel to it. They've since grown in strength and their offerings have also grown to include rum made with Indigenously grown sugarcane.
In Asia's leading bars, it is not uncommon to see these bottles of artisanal, regional flavoured tipples lining the shelves, and it is only a matter of time before the world's watering holes take notice.
Author: Charlene Fang
Charlene Fang is a US-based writer, editor and content strategist. Originally from Singapore, she writes for lifestyle and travel publications such as Condé Nast Traveler, AFAR, Forbes Travel Guide and Louis Vuitton Guides and was previously an editor at CNNGO and Time Out.