Vietnamese Chocolate Brands Redefining the Cocoa Landscape
Boutique chocolate brands in Vietnam are making an impact on the global confectionery market, crafting high-quality, locally-sourced chocolates from tree-to-bean-to-bar.
Share this exclusive content from Saladplate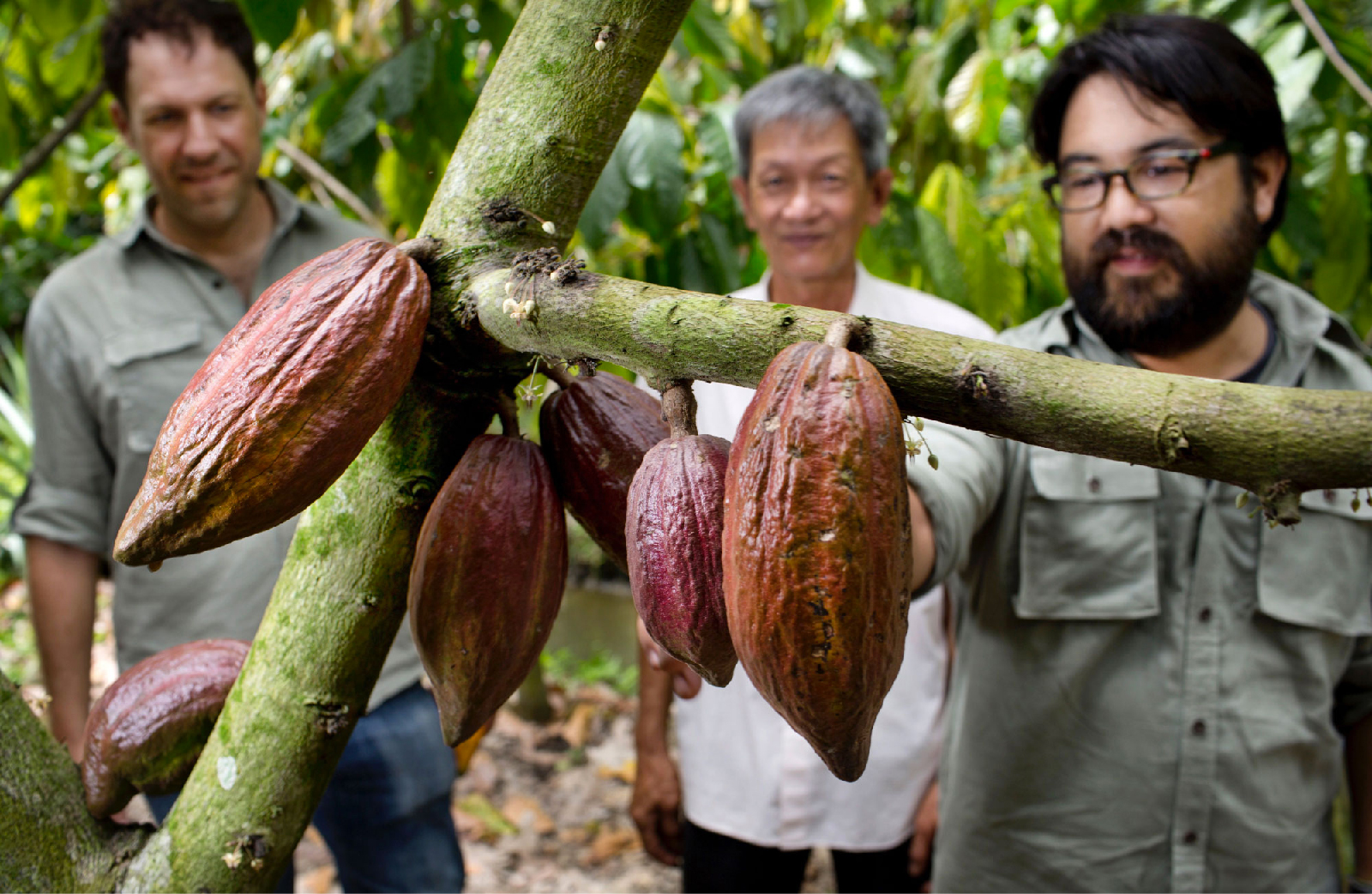 Photo Credit: Marou Chocolates
In Vietnam, a surprising trend is unfolding with the emergence of boutique chocolate brands like Marou, Stone Hill, Alluvia Chocolate, and Belvie Chocolate. These local brands are not looking to Europe or North America for inspiration but instead drawing on Vietnam's rich legacy of Asian flavors and favourable climate conditions to produce fine high-quality chocolate products that are 100% grown and made locally from tree-to-bean-to bar.
Cacao first came to Vietnam in the 1870s via the French, but widespread cultivation didn't happen until 2000 when Vietnamese researchers and international trading companies invested in its development. While the country only produces between two and three thousand tons of cacao per year from three main cocoa-growing regions (the Central Highlands, the Southeast, and the Mekong River Delta), Vietnamese chocolate beans are regarded by the

International Cocoa Council

 as one of the top 1 percent globally, and as one of the world's best-tasting cocoa producers. Producing mainly from the Trinitario bean (cacao with a delicate flavour that's a cross between the Criollo and Forastero species originally bred in Trinidad), bean-to-bar pioneers like Marou, Stone Hill, Alluvia Chocolate, and Belvie Chocolate are proudly offering everything from creamy milk chocolate bars to indulgent truffles, creatively flavoured cacao nibs, and even cacao wine and spreads.  
With cocoa revenue estimated at US$39.84m for 2023 and the market growing annually by 4.45% (CAGR 2023-2028), we explore four homegrown brands contributing to the global confectionery market.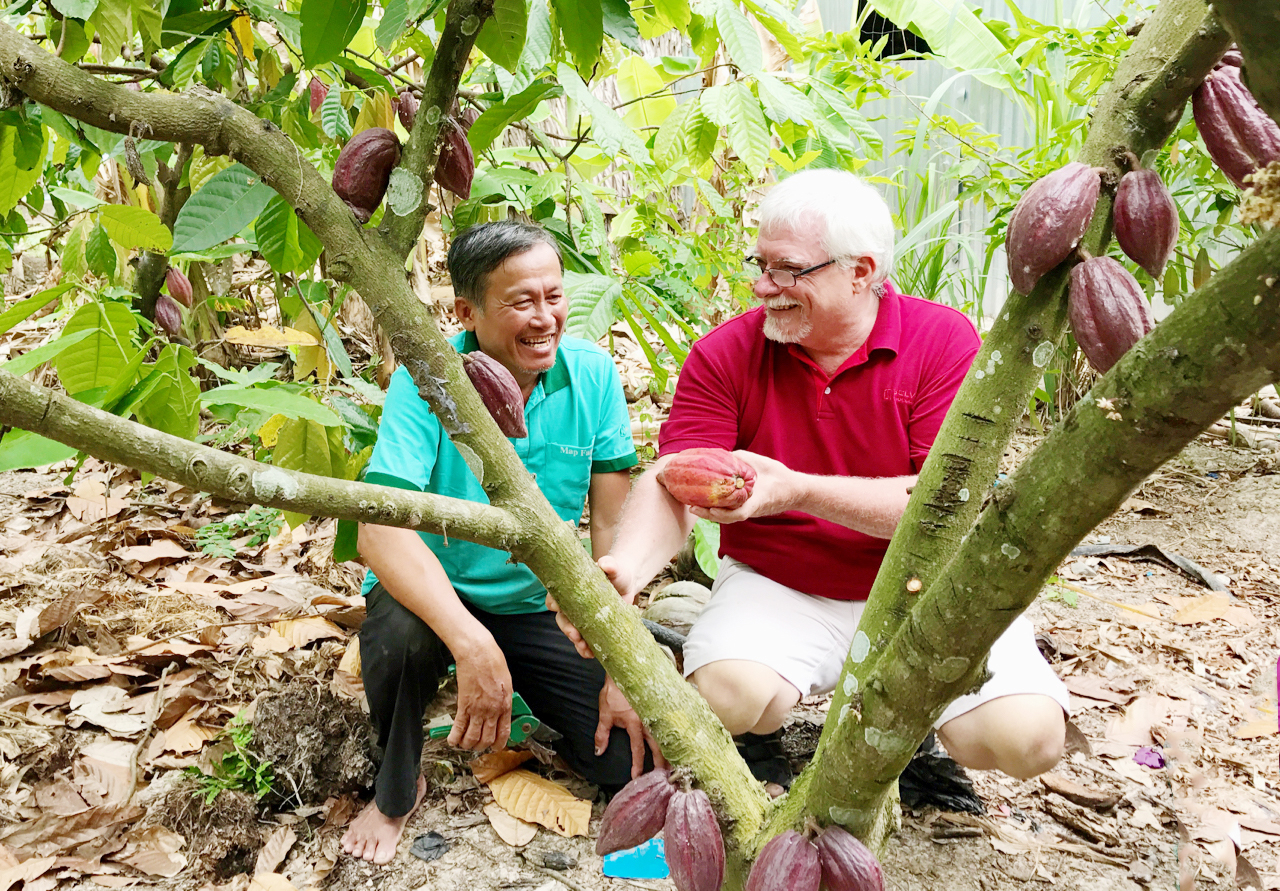 Vietnamese artisanal chocolates are aall proudly tree-to-bean-to-bar | Photo Credit: Belvie Chocolate
Photo Credit: Belvie Chocolate
Photo Credit: Belvie Chocolate
From the home to the global stage, this homemade artisan chocolate founded by Belgian Marc Vanborren and his partner Jannie Ha Tran achieved early success nabbing three Academy of Chocolate Awards awards in the "Tree to Bar" category (Lam Dong 70%, gold; Tien Giang 70% & Hao Mac 80%; bronze) bar within their first year of operations. "From the start, we were quite confident about the quality of the cocoa in Vietnam vs. the rest of the world", shared Vanborren. Handcrafted in small batches using Trinitario beans stone ground and conched for several days, while Belvie's chocolate products (pralines, chocolate bars, cacao nibs) are exported to more than 15 countries, the duo remain committed to keeping their products artisinal. "We don't want to become too big, if you become too big, you need to find beans. Now we can select beans and that's a big difference," said Vanborren.  
Fun Fact: Belvie aims to make chocolate from every terroir in Vietnam to showcase the complexity of flavors that each region has to offer.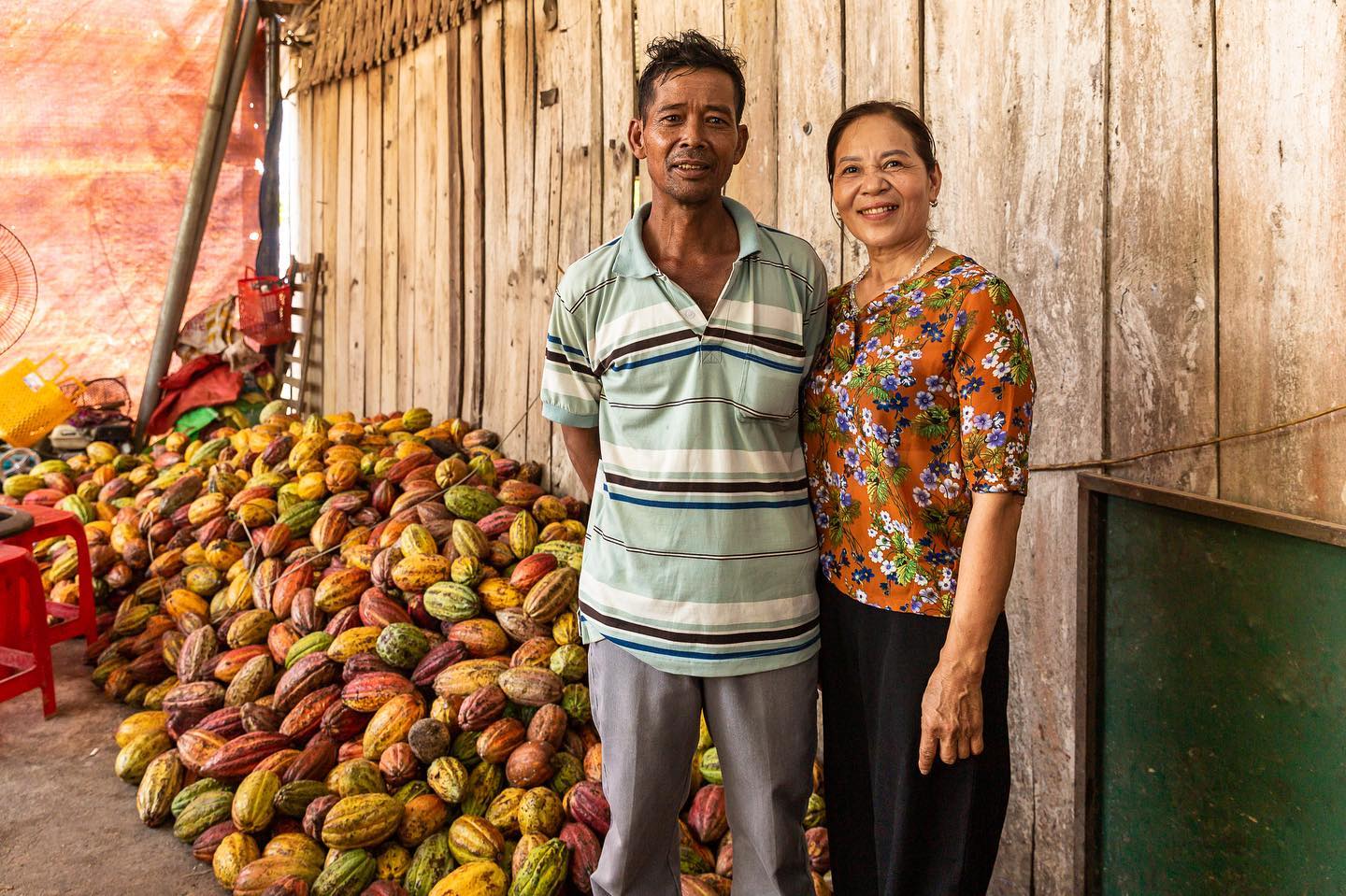 Marou has been sourcing cacao from the same small farmers and fermenters for over a decade. | Photo credit: Marou Chocolates
Embracing Vietnamese Terroir in Chocolate Making: 
Marou
As a pioneer in Vietnam's "bean-to-bar" concept, Marou pays particular attention to the 'terroir' of the cacao beans to tease out the different flavours and cacao varieties depending on where the beans are grown. The result is an evolving range of beautifully packaged products  – single-origin chocolate bars made with cacao from six different provinces, dark chocolate energy bars with 5g of protein, creamy milk chocolate bars made with grass-fed New Zealand milk, intense 78% chocolate from the Ben Tre province, all of which carry Marou's signature small batch, slow roasted flavours.
Fun Fact: All the cacao for their award-winning single-origin chocolates is still directly sourced from the same small farmers and fermenters they've worked with for the past 10.5 years.
Photo Credit: Alluvia YouTube
Photo Credit: Alluvia YouTube
This two-generation family brand handcrafts bean-to-bar chocolates using cocoa grown on their farm in Tien Giang and top-tier beans from nearby farms in Cho Gao. Making the most of the Mekong Delta's alluvium-rich soil, Alluvia's cocoa beans carry a unique fruity flavour that's present in all their products: from roasted cacao beans with fruits (guava, mango), cacao nibs, cacao butter, and chocolate bars in Asian flavours like guava, orange peel and chilli.
Fun Fact: Alluvia's Cocoa Farm and factory are open to visitors who want to experience the bean-to-bar process of harvesting, peeling and processing as well as sample their wares on site.
Redefining Vietnamese Chocolate With Innovation : 
Stone Hill
As a tree-to-bar chocolatier, Stone Hill produces over 50 different cacao varietals from its farm in Dong Nai, Vietnam including some uncommon Trinitario and Forastero varieties. Blending traditional cocoa with local ingredients like jasmine, lotus seeds, or ginger, Stone Hill's signature chocolate flavours are a result of their close oversight: dried beans are balanced pressed under a hydraulic press to control acidity levels, fermentation is controlled in-house, as is their slow drying process, and they keep their cocoa pesticide free by using ant colonies to protect their cacao trees.
Fun Fact: Beyond chocolate bars and cocoa nibs mixed with fruits, their most intriguing product is an 11% ABV cocoa cider made from fermented cacao juice and Vietnamese traditional rice wine yeast left to mellow in plastic vats for 12 months.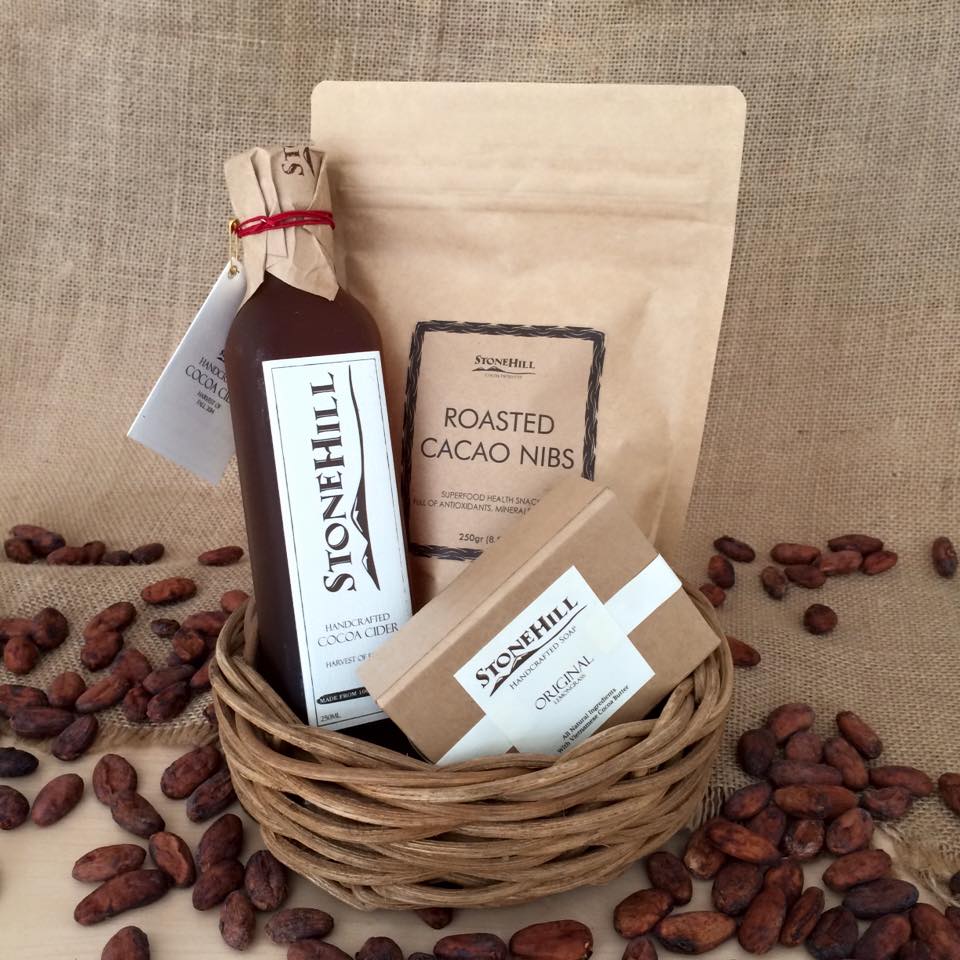 Photo Caption: Stone Hill offers a variety of cacao-based products. | Photo credit: Stone Hill
From humble beginnings to gaining international recognition, Vietnamese chocolate brands are asserting their place by diversifying the range of flavours and products available in the worldwide chocolate landscape.
Author: Charlene Fang
Charlene Fang is a US-based writer, editor and content strategist. Originally from Singapore, she writes for lifestyle and travel publications such as Condé Nast Traveler, AFAR, Forbes Travel Guide and Louis Vuitton Guides and was previously an editor at CNNGO and Time Out. View her portfolio at www.charlenefang.co