Reclaiming Rest: Tapping into the Booming Market of Sleep-Enhancing CPGs Reclaiming Rest: Tapping into the Booming Market of Sleep-Enhancing CPGs
Wednesday, 29 November 2023
4PM (GMT+8 Hong Kong, Singapore, Kuala Lumpur Time)
This session will be delivered in English
Session Description: Explore the thriving market for natural sleep-enhancing CPGs, their role in addressing the sleep deprivation crisis, and consumer gravitation towards organic options. Delve into product innovation and the holistic approach to sleep health, alongside market trends and regulatory considerations. Discuss accessibility, sustainability, and the future of personalized sleep solutions in the global marketplace.
• Introduction & Market Overview: Kickoff with a snapshot of the growing sleep-enhancing CPG landscape and market potential.
• Understanding the Sleep Crisis & Solutions: Address the sleep deprivation issue, consumer trends towards natural aids, and a look at holistic sleep hygiene practices
• Innovation, Personalization & Market Dynamics: Deep diving into the countries and categories where netizens are inclining towards sleep-enhancing products, consumer drivers towards sleep-enhancing products, the nutrients closely associated with it and the ingredients that are making waves with the customers
• Product Spotlight: What products are already available in retail space.
• Regulatory, Sustainability & Future Outlook: Navigate through regulatory aspects, sustainability in the industry, and predictions for future market evolution.
• Interactive Q&A session followed by a summary and informational guidance for participants.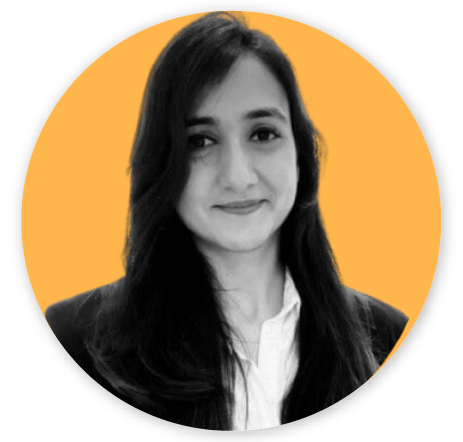 Consumer Insights Lead, Ai Palette
Meet Neha Goyal the visionary Lead Subject Matter Expert at Ai Palette, an AI-driven SaaS platform where cutting-edge technology meets consumer trendspotting. With a rich tapestry of over ten years in research and consulting, Neha is a maestro in unearthing marketing and consumer insights that shape the FMCG landscape. A strategic ally to powerhouse brands such as Diageo, San Miguel, Mondelez, Pepsi, Frito Lay, and many more, Neha excels in steering Brand, Insight, R&D, and Analytics teams towards innovation that echoes the consumer's voice. At the helm of projects that resonate with global giants like Kellogg's, Nestle, and Cargill, she has become synonymous with transformative strategies that not only track but also set industry trends.
This a free-to-attend event for trade professionals. There is an attendance capacity limit. Please register to gain access code to join this webinar.
Registration will close on 27 November 2023