Business Breakfast
A unique series of events hosted across various
cities with engaging content delivered by
though-leaders and researchers, followed by
a networking session for industry professionals.
Upcoming Business Breakfast
Thursday,21 Spetember 2023 10 AM to 11:15 AM(GMT+8) Kuala Lumpur,Malaysia
Event ended
See you at our next Business Breakfast!
Malaysia's Foodservice Recovery – And the Unique Characteristics of the Malaysian Consumer
Thursday, 21 September 2023
10 AM to 11:15 AM (GMT+8)
This session will be delivered in English
Kuala Lumpur, Malaysia
Hospitality Lounge 2 (HL2), Exhibition Hall 2, Ground Floor, Kuala Lumpur Convention Centre.
In the heart of Malaysia's vibrant food scene, a twofold narrative unfolds—of the foodservice industry's resurgence and the distinctive traits characterizing Malaysian consumers. The journey of the culinary renaissance intertwines with the tastes, preferences, and behaviours that set Malaysians apart. Discover a captivating synergy between the recovery of Malaysia's foodservice sector and the intriguing essence of its consumers, shaping an enchanting tale of resilience and unique gastronomic identities.
In this presentation, Tim Hill, the speaker from GlobalData PLC will use GlobalData's proprietary foodservice intelligence databases and analytical tools to look at the post-covid recovery of Malaysia's F&B sector in comparison with the rest of SE Asia in terms of the channels that are the fastest growing and the relative menu price.
Additionally, he will then draw on GlobalData's extensive consumer survey data and thematic analysis to look at how the Malaysian consumer differs from those of neighbouring countries in terms of habits, expenditure, cuisine choices, motivations for trying new food products and likelihood (or not) of being influenced by global consumer trends.
This session will help to show foodservice operators how best to position their brands and F&B operations to generate growth in SE Asia's most diverse market.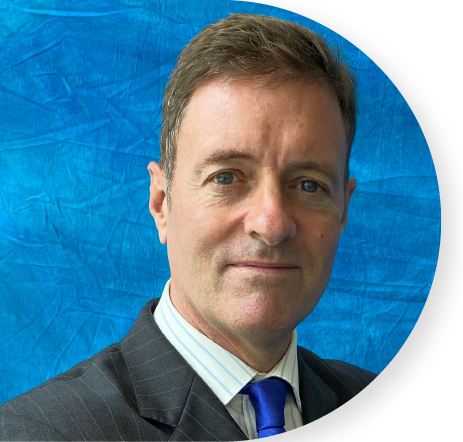 Key Accounts Director, Southeast Asia, GlobalData PLC
In his work with GlobalData, Tim provides economic forecasts, consumer insights, brand share, channel assessments and business trends to F&B companies looking to expand in Asia. Tim has worked in research in Asia since 1992 with organisations such as the Economist Intelligence Unit, Ipsos Business Consulting and Eco-Business. Recent opinion pieces include "Losing taste for plan-based meats?", "Will Gen Z disrupt the ASEAN corporate landscape?", "The market for plant-based milk in Asia", "Covid 19, a chance for F&B to finally go green", "The rise of food delivery in ASEAN" and "Winners and losers in post-pandemic Asia Pacific".
Tim's work has been published in ASEAN Post, Channel News Asia, Eco-Business, The Business Times and The Straits Times as well as other regional newspapers. He is a regular speaker and conference moderator for industry and client events. Tim has an MBA from Henley Business School in UK.
Don't miss this opportunity to learn, connect and grow your network. Join us at the Business Breakfast in Kuala Lumpur concurrently with FHM 2023 (Food & Hotel Malaysia). Discover effective brand positioning and F&B operational strategies that drive growth in the highly diverse SE Asia market.
We can't wait to see you there!
This Business Breakfast is brought to you by Saladplate and Food & Hotel Malaysia in collaboration with GlobalData PLC. If you would like the presentation slides and available event assets, feel free to drop us an email info@saladplate.com
Registration is now closed