Business Breakfast
A unique series of events hosted across various
cities with engaging content delivered by
though-leaders and researchers, followed by
a networking session for industry professionals.
Upcoming Business Breakfast
Thursday,21 Spetember 2023 10 AM to 11:15 AM(GMT+8) Kuala Lumpur,Malaysia
Event ended
See you at our next Business Breakfast!
Pandemic Accelerated Retail Experience in Southeast Asia: Digitalisation and Retail Innovations
Wednesday, 3 May 2023
10 AM to 12 PM, Jakarta (GMT+7)
This session will be delivered in English
Room Jasmine 1, Ayana Midplaza Jakarta
Jl Jenderal Sudirman Blok 10-11, RT.10/RW.11, Karet Tengsin,
Kecamatan Tanah Abang, Kota Jakarta Pusat, Daerah Khusus Ibukota Jakarta 10220, Indonesia
Covid-19 has accelerated retail digitalisation and redefined the shopping experience and priorities of consumers. Consumers in the region are demanding more from retailers, both in the brick-and-mortar store and online, and in meeting perceived environmental and societal obligations. Digital tools and new technologies are playing a critical role in shaping how retailers are engaging and serving the needs of consumers of post-Covid.
In this presentation, Euromonitor International will explore how these efforts by Retailers are reshaping the retail environment in Southeast Asia. The presentation explores regional retail innovations across three key areas: Rethinking the Store; Digital Shopping and Engagement; and Social and Environmental Responsibility. These three themes emerged from trends expected to have the most influence on Southeast Asia retail in the near term from our latest edition of Retail research.
To help businesses navigate this new reality, we're excited to announce the upcoming Business Breakfast on "Pandemic Accelerated Retail Experience in Southeast Asia: Digitalisation and Retail Innovations" by Saladplate and Food & Hotel Indonesia - in collaboration with Euromonitor. This event will provide valuable insights into the latest trends and technologies shaping the retail industry, and offer strategies to help businesses enhance customer experience, drive growth, and stay ahead of the game.
• Discover the latest digitalisation and retail innovations that have emerged in response to the pandemic and learn how to leverage these trends to stay ahead of the business
• Get exclusive insights into evolving digital shopper and global consumer trends that will shape the retail landscape in 2023 and beyond
• Learn how to effectively navigate the changing retail environment and seize new opportunities for growth and expansion
• Join industry leaders and experts to gain valuable knowledge, network with peers, and position your business for success in the post-pandemic world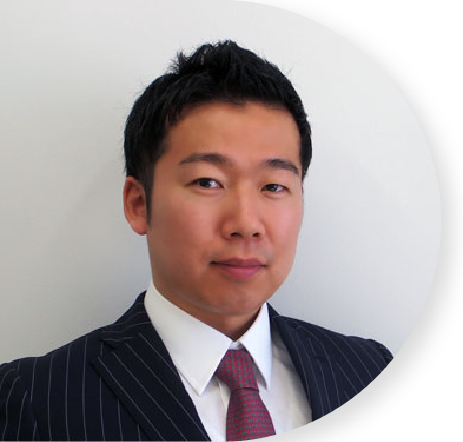 Research Manager, Euromonitor
Hiromi joined Euromonitor International in Tokyo in 2013 and is a Research Manager in Singapore leading a team of analysts specialising in consumables, durables and retail market research. He is responsible for providing actionable data and insights that stimulate growth strategies, go-to-market, and innovation. Hiromi is also driving thought leadership pieces and briefings that discuss the industry trends of tomorrow. Hiromi holds a bachelor's degree in International Business and Chinese Studies from the University of New South Wales in Australia, during which he researched corporate strategies regarding international operations.
Don't miss this opportunity to learn, connect and grow your network. As the retail landscape continues to evolve rapidly in Southeast Asia, this Business Breakfast event is a must-attend for anyone looking to gain a competitive edge. With Hiromi Yamaguchi's wealth of expertise in retail research and industry trends, attendees will come away with actionable insights that can help them navigate this rapidly changing environment. We can't wait to see you there!
This Business Breakfast is brought to you by Saladplate and Food & Hotel Indonesia in collaboration with Euromonitor. If you would like the presentation slides and available event assets, feel free to drop us an email info@saladplate.com
Registration is now closed